If you order within
Arrives by
Regular price
$75.00 USD
Sale price
$42.00 USD
Unit price
per
Sale
Sold out
If you order within
Arrives by
Feed your baby with comfort!
A reliable feeding accessory convenient for your baby
Fed up with your baby refusing to take a bottle?

Introducing the Home Kartz baby bottle! This revolutionary new feeding accessory is designed to provide the most natural feeding experience possible for you and your baby.
The unique shape of the bottle almost 100% mimics the shape of the mother's nipple, combining breastfeeding with bottle feeding to make life easier for both you and your little one.

With its soft, silicone nipple, this ergonomically designed bottle gives your baby a comfortable feed every time.
Plus, it's easy to clean – pop it in the dishwasher! So why not try out the Home Kartz baby bottle today? Your little one will love it!

Purchase a Home Kartz Baby Bottle now on our website!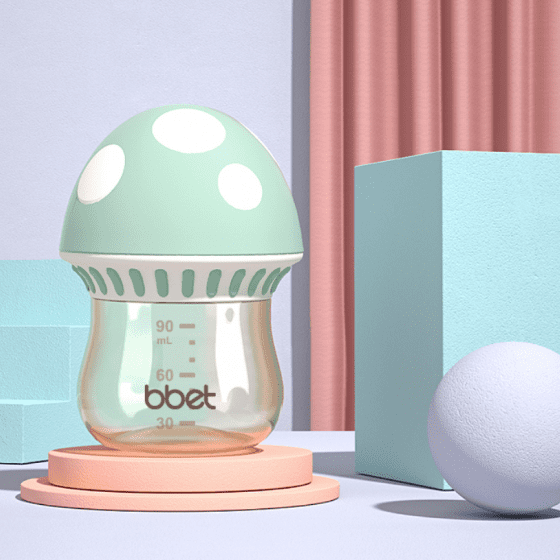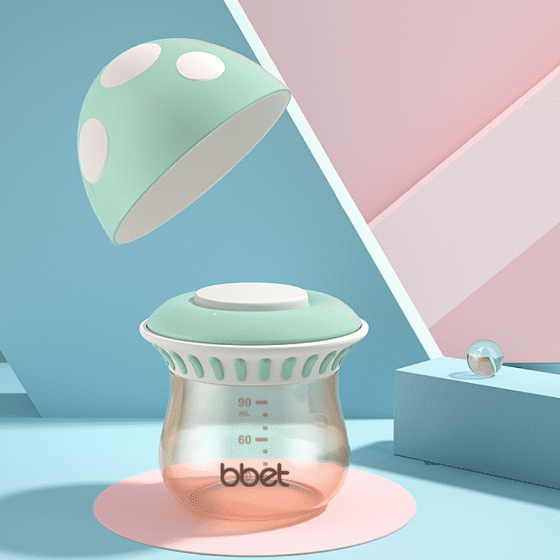 Feeding bottle specifications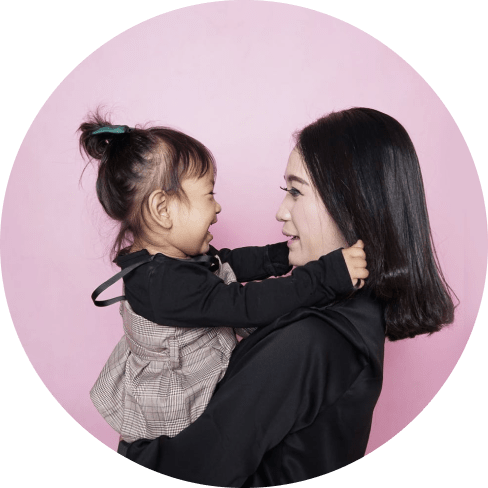 Bottle features
The nipple has an ultra-soft texture designed to mimic the feel of the breast. A natural latch is similar to the breast, making it easy to combine breast and bottle feeding. Due to its unique shape, the bottle is easy to hold and grip in any direction for maximum comfort, even for the baby's tiny hands.
Bottle details
The bottle features a flexible spiral design, combined with our unique comfort petals, to create a flexible nipple, allowing for more natural feeding without nipple collapse.
Made out of child-safe BPA-free materials: PPSU, PP, silicon.
Size: 4.7" x 2.8".
Capacity: 3 fl oz.
Safe-to-use water bottle for infants
An innovative and sensible design to most closely mimic natural breastfeeding. Our naturally shaped, soft, silicone nipples are ideal for babies who have trouble transitioning from nursing to bottle-feeding. Your little one will love to hold onto the skin-like, soft and squeezable body, and you will fall in love with our wide-neck design for brushless, stress-free cleaning bliss!
View full details
Featured store in media
Homekartz has been constantly featured on top media sites like Fox, USA Today, Market watch and others
13,452+ Positive Reviews
So many positive reviews and happy customers cannot be wrong!
Free 3 day shipping
We provide free first class USPS and FedEx shipping on all orders.
24 x 7 support
We won't leave you alone! Every one gets 24 x 7 priority support.
90 Day Money Back Gurantee
We offer 90 days risk free trial with 100% satisfaction guarantee.
You help someone today
When you buy from us, we donate 10% of each sale to a child in need in the USA.
Made with Love
"Each product is made with not only the best material but a little bit of happiness and kindness too."
What customers say
*****

My 5 year old grand son loves the products that we bought from homekartz. They provide a high quality product.

*****

My daughter loves the toys that I purchased for her and we keep buying more toys for her from time to time.

*****

My kid loves the clothes that i got for him. Home kartz has really great clothes for different occassion.