If you order within
Arrives by
Regular price
$99.99 USD
Sale price
$64.99 USD
Unit price
per
Sale
Sold out
If you order within
Arrives by
A set for the food enthusiasts
This food set is a great gift for any child. The toys are colorful, plump, realistic, textured…such a tease! Playing with the set will make the kid familiar with vegetables and colors. Let the artistic juices flow! Who knows, maybe there's a little Martha or Gordon at your house and you don't even know it?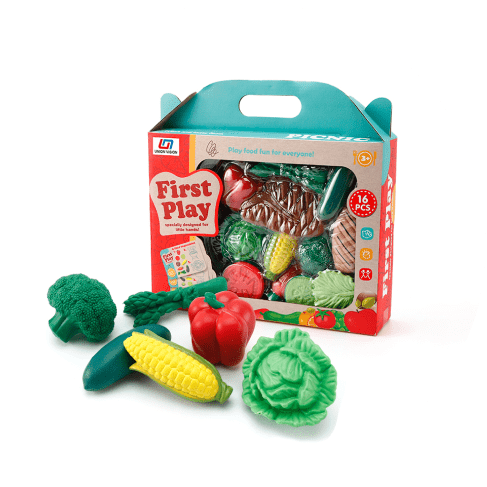 An economical alternative
Let them explore their passion without wasting food
And not only. It contains some grilled meat imitations and one vegetable of each kind: broccoli, cabbage, asparagus, carrot, corn, bell pepper. There is one piece of sliced tomato and a cabbage leaf.
The veggies are made from harmless food-grade TPR plastic. The toys are very realistic, and your kid most probably will want to taste it or bite it – that's ok. They are made to be explored in a lot of ways!
With this set, your child can remember the names of different vegetables and how they look. The toys improve the sense of touch and fit the little arms perfectly. You can add more fun to the role-playing activities (kitchen or shop, for instance).
How to store and care for the toys?
The best way to clean the toys is to wipe them with a damp cloth or wash them with soap. Do not boil the toys because they're hollow inside and deformation can occur. The box size is 11.61x11.61x2.75 inches – it'll fit almost anywhere.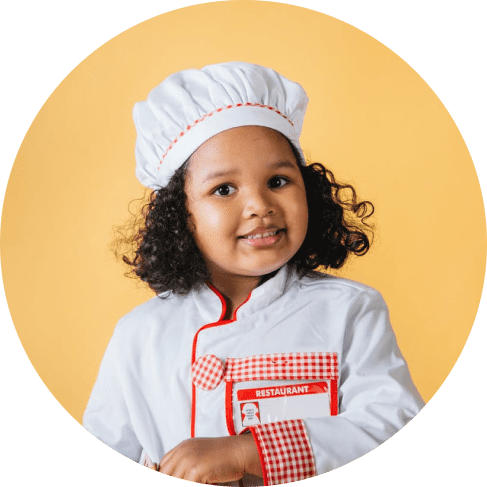 Support the discoverer's spirit in your child
Your kid will LOVE this set. The beautiful toys are irresistible to touch and bite, and why would anyone resist? Develop the kid's intellectual and sensory abilities starting from the age of 2, occupy them, and add some fun to the games and role-plays you are used to. Save your money and the food while supporting the discoverer's spirit of the baby!
View full details
Featured store
Our products are featured in top news publications including Fox, Newyork times & USA Today
Trusted by 1000+ customers
We are thankful to each customer for showing trust in our products.
24 x 7 support
We won't leave you alone! Every one gets 24 x 7 priority support.
2 to 4 day shipping
All products are shipped in 2 to 4 business days from USA Warehouse.
Happy Customers
So many positive reviews and happy customers cannot be wrong!
100% Satisfaction
We offer 90 days risk free trial with 100% satisfaction guarantee.
Made in the USA
All our products are made with love in the USA