If you order within
Arrives by
Regular price
$111.00 USD
Sale price
$37.99 USD
Unit price
per
Sale
Sold out
If you order within
Arrives by
Get an extra hold on travel safety
Go beyond standard seat belts in cars and boost your protection with this Universal Five-Point Baby Car Seat Belt.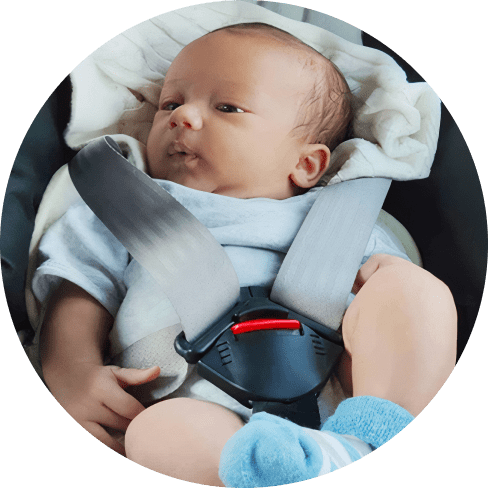 Clip on + attach
(For added protection)
Safety-test approved
Our belt has been tested in our factory to ensure weight hold and stability.
Strap into your car's seal belt
Installation is easy -- our belt loops through your car's seat belt for extra reinforcement.
Durable support you can count on
ABS plastic and nylon ensure a smooth yet sturdy hold through every bump and turn in the road.
Adjustable for comfort
As your baby grows, our strap can grow with it -- simply adjust the buckles for a more snug (or loose) hold.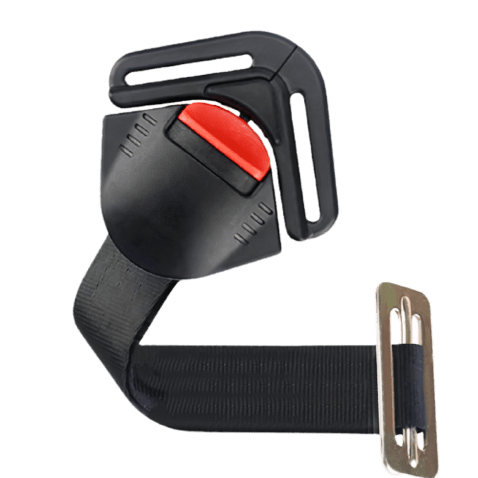 A ride essential for babies
Take the high road with protection by utilizing this Universal Five-Point Baby Car Seat into your backseat.
Reviews
Our reviews are verified for authenticity
I got this to replace another latch that I lost after using a car seat as a booster for a while. This works well and was easy to install but I don't love the way the 2 sides of the buckle have to be connected before being inserted into the receiver. On my old one each half of the buckle could secure separately, not this one. As an adult it's not a big deal but for my 3 year old he could make the other style buckle click on his own but not this kind. It works fine but if I had known I would have looked around more because he likes to feel like a big boy and do it himself.

I lost one of the pieces while washing my kids car seat and didn't want to buy a whole new carseat so this was great to find and very useful 👌

Bought for my daughter to use on my granddaughter's car seat. It fit and worked well or so I have been told.

This car seat buckle did what I needed it to do. I lost my car seat buckle to my child's car seat. This buckle replaced it and I am able to use the car seat without having to purchase a new one. The only thing I dislike about the buckle is it's not that easy to secure the buckle each time. It's like a puzzle piece that has to be just right to buckle each time. It makes it hard for anyone else to use it that hasn't done it before.

We needed this ASAP since my husband has to pick up grandkids. Arrived very fast & easy to install

Shipping was fast, the product was what we expected. The black strap is a little too long for an infant carrier. The buckle ends up high on my son's stomach when the seat is fitted correctly.

Great product. This mama lost part of the car seat buckle and this was a lifesaver.
View full details
Featured store in media
Homekartz has been constantly featured on top media sites like Fox, USA Today, Market watch and others
13,452+ Positive Reviews
So many positive reviews and happy customers cannot be wrong!
Free 3 day shipping
We provide free first class USPS and FedEx shipping on all orders.
24 x 7 support
We won't leave you alone! Every one gets 24 x 7 priority support.
90 Day Money Back Gurantee
We offer 90 days risk free trial with 100% satisfaction guarantee.
You help someone today
When you buy from us, we donate 10% of each sale to a child in need in the USA.
Made with Love
"Each product is made with not only the best material but a little bit of happiness and kindness too."
What customers say
*****

My 5 year old grand son loves the products that we bought from homekartz. They provide a high quality product.

*****

My daughter loves the toys that I purchased for her and we keep buying more toys for her from time to time.

*****

My kid loves the clothes that i got for him. Home kartz has really great clothes for different occassion.