Home Kartz
Regular price
$0.00
Sale price
$29.99
Unit price
per
Sale
Sold out
If you order within
Arrives by
Dragonflies vs. ladybugs
Tic-tac-toe fun for families on the go
This travel-sized tic-tac-toe game will please kids and their eco-minded parents on the go. Kids will love playing tic-tac-toe with ladybugs versus dragonflies. Made from rubberwood with child-safe stains, this game set teaches problem solving and fair play.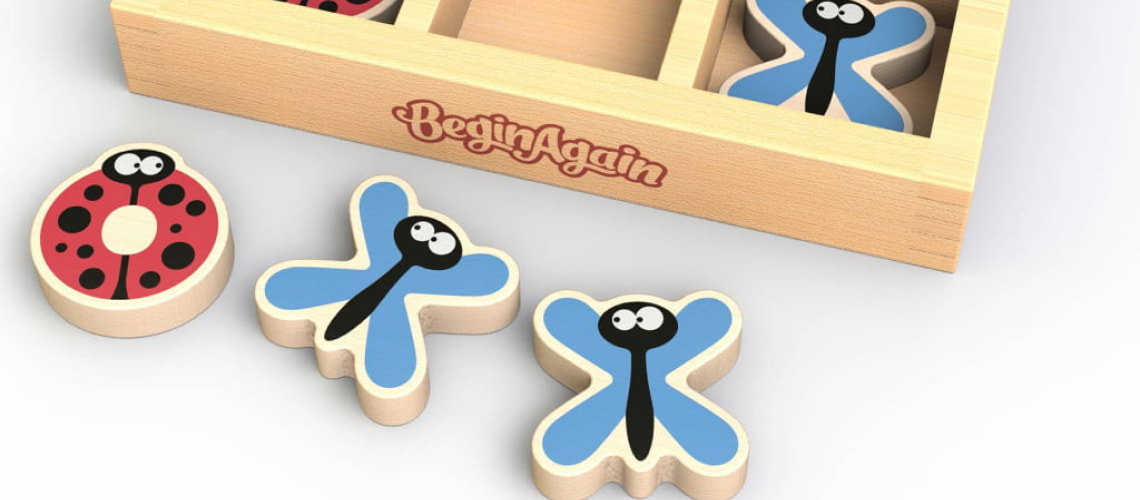 Play on the go together
Skill building game for the whole family
Perfect for all ages
The delightful insects of TicBugToe provide an adorable twist to the traditional tic-tac-toe game! While an easy game to play, it is perfect for teaching early strategy and sportsmanship skills all while having fun on the go!
Comes with everything you need
The BeginAgain travel-sized tic-tac-toe game is a two player game which includes five dragonflies and five ladybugs with a wooden tic-tac-toe grid. There is also a lid that fits across the top to keep pieces safe while traveling.
S.T.E.A.M. starts here
Problem solving, storytelling, and curiosity are the tools kids need. Add some imagination and your child is ready for their first STEAM learn and play toy!
Modern materials and vintage design
This wooden travel game set will be sure to charm your preschoolers with its adorable retro look. The wooden display box doubles as the game board and includes a lid for easy clean up and travel fun!
Makes a perfect gift
Got a little one in your life, or need an excellent birthday or baby shower gift? We are here to help! This game set inspires young imaginations and sharpens problem solving skills with simple game play. Great for every child no matter the age or the occasion! Using sustainably harvested materials, BeginAgain works to benefit our kids and our environment.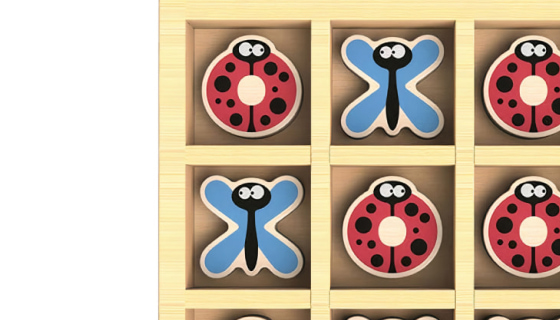 About BeginAgain
BeginAgain is an eco-conscious toy company based out of Fort Collins, CO, who specializes in toys for children 6 months to 6 years old. We design and market toys that are fun and develop the child across all stages of toddler and preschool life, both mentally and physically. Our products are made from 100% sustainable materials, so they are child safe and most importantly mom trusted! Our brand is seeing tremendous growth as a result of: 1. Our sustainability message is resonating with consumers & retailers. 2. We use rubberwood, water based stains & natural rubber for entire product line. 3. Parents are looking for toys that reduce screen time for their children. 4. The revolt against plastic is very real & parents are looking brands not using plastic. 5. BeginAgain has grown as a very authentic voice that parents, grandparents & educators really love.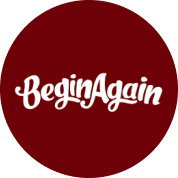 Designed In
Fort Collins, Colorado
Reviews
Our reviews are verified for authenticity
I bought this game for my 4 year old nephew. He enjoys playing the game. It is just the right size for him.

Loved this item. Bought it for my grandkids and they love l lol sting when they come over

Exactly as described, very cute and easy to carry. My daughter loves it.

Cute lightweight but durable. Great quality!

Very cute and the perfect size to just have around the house or to bring along in the car.

A basic TIC TAC TOE GAME...good to go..children at preschool really like it..easy to hold....

My kids love playing tic tac toe. This is a super cute version. I just wish it came with a travel bag. I stick mine in a zip lock so the pieces don't get lost.

Well made, very cute. Trying to teach my 3 year old 3 in a row. (Connect 4 was too much strategy with a large board). These are really cute and easy to take with you places.

Bought it for my little ones to play together in the car. Pieces are a perfect size so that they are easy to hold onto (In turn, won't be dropped in between seats on a roadtrip. Ugh!-- Hate it when that happens.) And each space has a large enough wall around to keep pieces from moving about. Excellent quality!

My 6-year old grandson LOVES to play Tic Tac Toe and was always scribbling the game grid wherever he could find some empty space, especially in restaurants on the kid menus! This simple little travel game isn't just for travelling. We gave it to him as a Christmas gift this year and it makes the game so much more fun for him. No more need to draw his own grid over and over again.
View full details
Frequently Asked Questions
What products do your store offer?
We offer many products for kids and babies, including clothing, accessories, toys, and nursery essentials.
Are the products in your store of high quality?
Yes, we take pride in offering products of the highest quality to ensure the safety and satisfaction of our customers and their little ones.
How long does shipping take for customers in the USA?
Our shipping time for customers in the USA is two to three days.
Do you ship internationally?
Currently, we only ship within the USA. We do not offer international shipping at the moment.
Can I track my order once it has been shipped?
Absolutely! Once your order has been shipped, we will provide you with a tracking number, which you can use to track your package's journey.
What payment methods do you accept?
We accept various payment methods, including major credit cards, debit cards, and online payment platforms like PayPal.
Do you offer any discounts or promotions?
Yes, we often have discounts and promotions available. Keep an eye on our website or subscribe to our newsletter to stay updated on the latest deals.
Are there any restrictions on returns or exchanges?
We have a hassle-free return and exchange policy, but please review our specific terms and conditions to ensure eligibility for returns or exchanges.
What is your return policy?
Our return policy allows you to return or exchange products within 90 days of purchase, provided they are unused and resalable. Please refer to our return policy page for detailed instructions.
Are there any additional fees or taxes I should be aware of?
Our prices are inclusive of any applicable taxes or fees. The total amount you see at checkout is the final amount you will be charged.
Do you offer gift-wrapping services?
Yes, we offer gift-wrapping services for a small additional fee. You can select this option during the checkout process.
Can I request personalized or customized products?
At the moment, we do not offer personalized or customized products. However, we are constantly expanding our product range, so keep an eye out for any updates in the future.
How can I contact your customer support team for further assistance?
You can reach our customer support team through the contact information provided on our website. Feel free to email us or call our dedicated helpline; we will gladly assist you.
Fast and Free: Enjoy 2 Day Shipping on All Orders in USA
Experience the ultimate convenience with our free 2-day shipping service available to all customers throughout the United States. Shop with ease and have your items delivered to your doorstep in no time, completely free of charge. Don't wait—start enjoying fast and efficient shipping today.
Quality Crafted, Locally Sourced: All Products Are Proudly Made in the USA
Experience the assurance of exceptional quality and support local industries with our wide selection of products, all proudly made in the USA. From clothing and electronics to home goods and more, explore our collection and take pride in supporting American craftsmanship and manufacturing.
Shop with Confidence: Enjoy a Generous 90-Day Return Policy on All Purchases
We want you to love your purchases, which is why we offer a hassle-free 90-day return policy. If you're not completely satisfied with your order, simply return it within 90 days for a full refund or exchange. Shop with confidence and peace of mind knowing that your satisfaction is our top priority.
Unleash the Magic of Playtime at Home
Step into the enchanting world of Home Kartz, where every corner of your home becomes a captivating wonderland for kids! We believe that the magic of playtime should extend beyond just a designated playroom, which is why we have curated an extraordinary collection of products designed to transform your entire home into a paradise for children.