If you order within
Arrives by
Regular price
$79.99 USD
Sale price
$42.99 USD
Unit price
per
Sale
Sold out
If you order within
Arrives by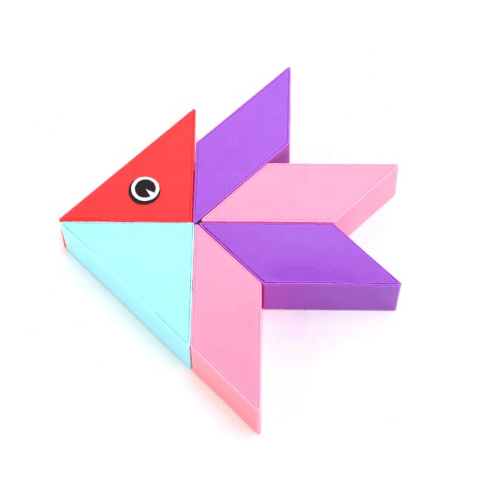 A different kind of puzzle
We are familiar with the puzzles that make us recreate a certain picture. They're good for the brain, that's for sure, but it's not really artistic. What if we flip the idea over? That the picture should be CREATED, not recreated.
Build the dreams
Never-ending creative flow
13 different blocks of different shapes give endless freedom of expression. The child will love that they can do anything with these blocks. Put the sticker on – and you have discovered a new species!
Material & precautions
The blocks in this set are made of plastic. To clean them, you can wash them with soap, but don't boil them! It can damage the blocks and make them unusable. The set is appropriate for kids 2 or older years of age.
Everyone is an artist
In their own, unique way. Especially the kids who haven't got their artistic leanings ruined by society telling them that artistry is not serious and they should do something else. Let your kid enjoy and express themselves, and enjoy the freedom of making things with their own hands. They will thank you in the future! Mother nature made all us artists, and we must save what we have been given!
View full details
Featured store
Our products are featured in top news publications including Fox, Newyork times & USA Today
Trusted by 1000+ customers
We are thankful to each customer for showing trust in our products.
24 x 7 support
We won't leave you alone! Every one gets 24 x 7 priority support.
2 to 4 day shipping
All products are shipped in 2 to 4 business days from USA Warehouse.
Happy Customers
So many positive reviews and happy customers cannot be wrong!
100% Satisfaction
We offer 90 days risk free trial with 100% satisfaction guarantee.
Made in the USA
All our products are made with love in the USA