If you order within
Arrives by
Regular price
$111.00 USD
Sale price
$37.99 USD
Unit price
per
Sale
Sold out
If you order within
Arrives by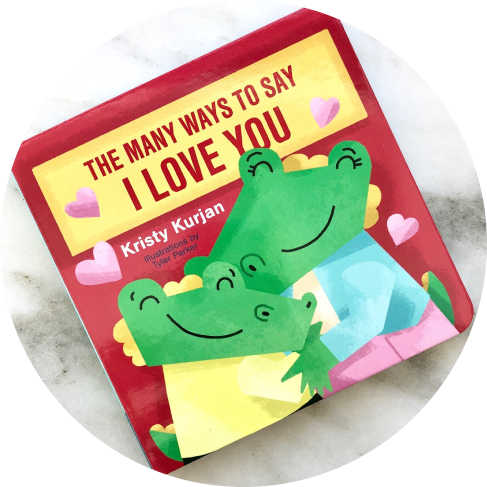 The Many Ways To Say I Love You
This book illustrates how to enjoy the gift of love with our friends and family from a high-five to belly laughs and to time shared in play. Kindness and joy are simple pleasures that are found throughout life's journey.
All you need is love!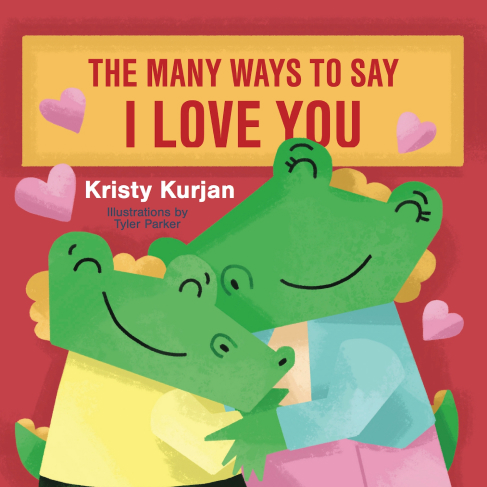 A fun and educational book
The early reader-style poetry shows special moments children share with their loved ones: "When holding hands to cross the road… mom squeezes three times, it is our special code."
Ideal for all ages
The colorful and quirky illustrations make this book enjoyable for babies, toddlers, and adults. It makes the perfect newborn baby gift!
The book's details
Reading age: 1 - 3 years. Print length:16 pages. Language: English. Dimensions: 5.75 x 0.5 x 5.75 inches. Publisher: KPO Creative LLC. Made in the United States of America.
About KPO Creative LLC
KPO Creative LLC is a creative children's publishing company based out of Traverse City, Michigan. Our primary objective is producing creative content for children featuring four board books in our Creative Kids Series by award-winning author, Kristy Kurjan. The Creative Kids Board Book Series includes: I Spy... A Pig In A Plane, Nap-a-Roo, Dream Sweet Dreams & The Many Ways To Say I Love You. These books represent sweet and simple poetry for early readers. Kristy Kurjan's first book, Nap-A-Roo, has won numerous awards in the children's book industry. Kurjan's most recent board books, I Spy... A Pig In A Plane, Dream Sweet Dreams, and The Many Ways To Say I Love You, were all printed in the USA (Nap-a-Roo, was printed in Malaysia.) All of the writing, illustrations, editing, and graphic design that went into the production of the collection are from small owned businesses located in the USA. As a woman-owned small press, we love supporting local!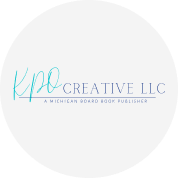 Designed In
Traverse City, Michigan
Reviews
Our reviews are verified for authenticity
My family loves this book! Quick and easy and love the illustrations!

I love all of Ms. Kurjans books. They're short and memorable! The illustrations are so sweet!

What a cute book! A great short read! Have not seen this book around. The author is a great small writer from Michigan. I met her at a book signing and bought the book. It has become out go to book before naps. Very colorful and grabs my kids attention. Absolutely love it!

This book is fantastic! It's a perfect book to help my son Trey not only feel love from others (including us his parents) but also show love to others too. It's also a great book to help children learn to read. I highly recommend this book for all your kids and the other books Kristy has written as well. They're all wonderful...:)

Sweet and touching board book. Love the "squeeze of the hand" part!

Love this sweet book! The illustrations are fun and modern. It was the perfect gift to give for a baby shower. I grouped it together with her other 2 books, Nap-A-Roo and Dream Sweet Dreams. I love supporting local Michigan authors -- especially when the books are so perfect for little ones! Highly recommend!!

I really enjoyed reading this book to my kids and niece. I really liked the Illustrations full of color and cute animals. Its a book to catch your little ones attention from the start. I liked that this book can also be used to learn how to read as it has easy vocabulary for your child. Loved the title and the ways the Author shows the reader The Many Ways To Say I Love You

Awww. This book is the sweetest. My little one started cooing. I think he loved the rhymes and rhythm of the The Many Ways to Say I Love You. Even my five year old loved the way the different animals say "I love you." This colorful book will be a cute Valentine's Day Gift.

Today I'd like to slip into Mommy-Mode a bit, and tell you about an absolutely darling board book that I recently received for review. The book was created by the very talented (and award winning) children's author Kristy Kurjan and illustrator Tyler Parker. It is sweet, charming, and delightfully colorful. Through easy-to-follow rhymes, the book offers parents lovely ways to connect with their little one and talk about the expression of love. So grab a tiny wee person in your life, snuggle them in tight, and prepare to giggle and smile right along with them!
View full details
Featured store in media
Homekartz has been constantly featured on top media sites like Fox, USA Today, Market watch and others
13,452+ Positive Reviews
So many positive reviews and happy customers cannot be wrong!
Free 3 day shipping
We provide free first class USPS and FedEx shipping on all orders.
24 x 7 support
We won't leave you alone! Every one gets 24 x 7 priority support.
90 Day Money Back Gurantee
We offer 90 days risk free trial with 100% satisfaction guarantee.
You help someone today
When you buy from us, we donate 10% of each sale to a child in need in the USA.
Made with Love
"Each product is made with not only the best material but a little bit of happiness and kindness too."
What customers say
*****

My 5 year old grand son loves the products that we bought from homekartz. They provide a high quality product.

*****

My daughter loves the toys that I purchased for her and we keep buying more toys for her from time to time.

*****

My kid loves the clothes that i got for him. Home kartz has really great clothes for different occassion.