.
Regular price
$39.90
Sale price
$18.97
Unit price
per
Sale
Sold out
If you order within
Arrives by
Hug it. Squeeze it. It's yours to love.
Are you a fan of seals? You'll no longer have to head to an aquarium or dream of the Arctic to see your favorite animal. Our Squishy Seal Plush
Toy
is a chubby, loveable toy that's a great addition to your couch, bed, or office room.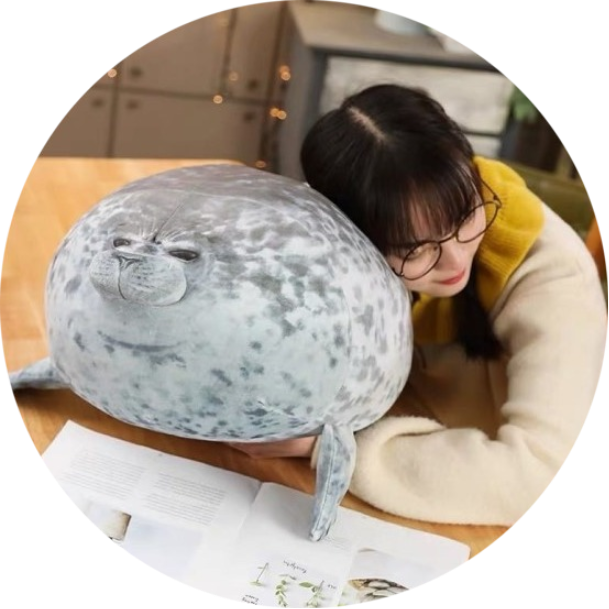 From two beady eyes to feet, legs, a little tail, and spotted skin throughout, our seal plushies are crafted with love to bring a realistic look to a make-believe cuddle buddy. Our seals are made of polypropylene cotton for the ultimate
squeezable toy
. You can lie on it, sleep, hold it, and feel warm and comfy.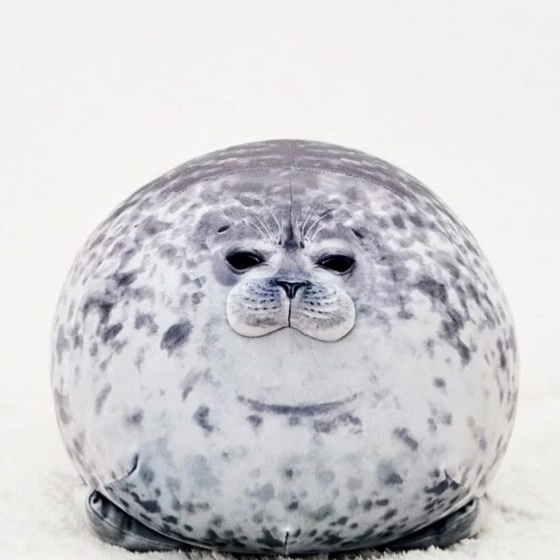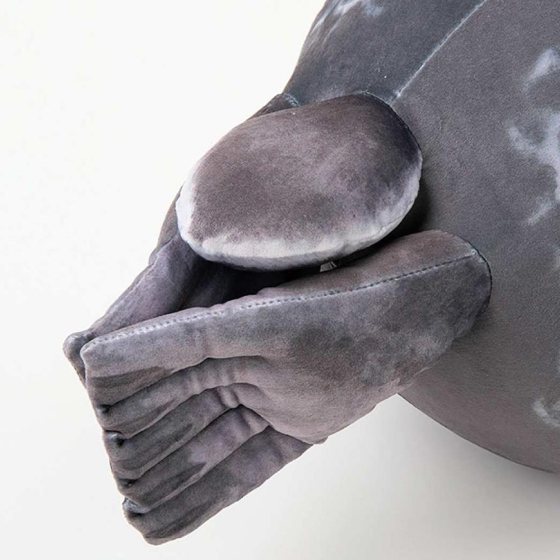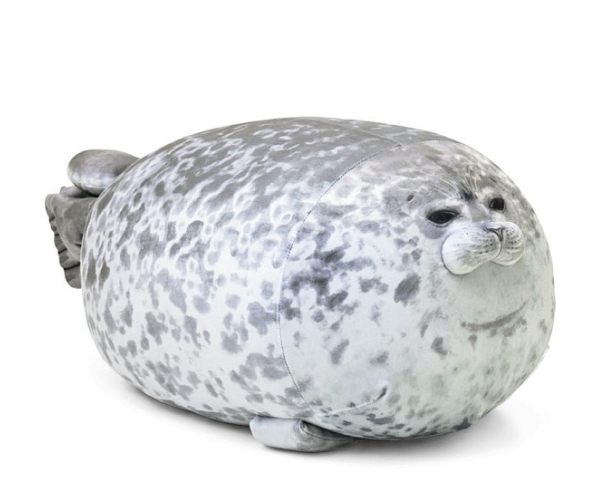 A gift for anyone

From aspiring zoologists to animal-loving children, our Squishy Seal Plush Toy is a perfect gift for anyone. Who doesn't love a cozy, loving animal friend?

Searching for the perfect toy that brings joy and comfort to your child?

In a world of toys, it can be challenging to find one that offers the perfect blend of sensory delight and cuddly companionship.
Discover our Squishy Seal Plush Toy for Kids – the ultimate combination of squeezable happiness and cozy comfort, ensuring endless smiles for your child.

Benefits of this Plush Toy:


Sensory Satisfaction: Provides a squishy, tactile experience for kids to enjoy.
Emotional Comfort: Offers security and happiness during play and rest.
Soft and Huggable: Made from high-quality materials for ultimate cuddling.
Lifelike Design: Captures the charm and cuteness of authentic seals.
Stress Relief: Acts as a stress ball for kids, providing a calming effect.
Vibrant Colors: Available in a range of appealing and delightful seal designs.
Portable Pal: Compact and easy to carry for on-the-go happiness.
Versatile Play: Ideal for imaginative play, sensory stimulation, and relaxation.
Gift of Joy: This makes a thoughtful and cheerful choice for any occasion.
Parent-Child Bonding: Creates opportunities for shared snuggles and smiles.

FAQ ( Frequently Asked Questions ):


Q1: What is a Squishy Seal Plush Toy for Kids?
A1: It's a plush toy designed to offer a squishy, tactile experience, providing emotional comfort and sensory delight for children.
Q2: Is the Squishy Seal Toy safe for kids?
A2: Yes, it's made from high-quality materials, ensuring safety during play and snuggles.
Q3: What age group is this toy suitable for?
A3: This toy is designed for children of various age groups, making it versatile for different preferences.
Q4: How does the Squishy Seal Toy offer stress relief for kids?
A4: Squeezing and hugging the toy provides a calming effect, making it a stress-relief companion for kids.
Q5: Can I choose from different seal designs?
A5: Yes, we offer a variety of adorable and delightful seal designs to suit your child's style.
Q6: How do I clean the Squishy Seal Plush Toy?
A6: Most models are easy to clean with a damp cloth, ensuring hassle-free maintenance.
Q7: Can I take the Squishy Seal Toy on the go for outings and travel? A7: Absolutely! It's compact and portable, providing on-the-go happiness for children.
Q8: How does the toy encourage parent-child bonding?
A8: Parents can join in play and snuggles, creating opportunities for shared happiness and quality time with their children.
Q9: Is the Squishy Seal Toy suitable for imaginative play?
A9: Yes, it's versatile and ideal for imaginative play, sensory stimulation, and relaxation.
Q10: Is the Squishy Seal Plush Toy a suitable gift for special occasions?
A10: Absolutely! It's a thoughtful and cheerful gift choice for birthdays, holidays, and any occasion that calls for smiles and happiness.
Reviews
Our reviews are verified for authenticity
Worth every penny. The seal is so cute and squishy. It is one of those "mochi" feeling plush toys. I bought this as a present and will definitely order more from this store. Arrived in a cute pink package too! 10/10!

Everything was perfect and expected besides the eyes. The eyes aren't as great as in the picture but would definitely reccomend.

Absolutely adorable seal. I'm very happy that I got it! Color may vary from lightish grey white or the color in the picture. I don't mind because they are the same thing and it's so cute. So squishy and soft!

The plush toy is really cute! The 60 centimeter variant is probably the best! Super fluffy super cute!

I got the wrong size. It's smaller than what I ordered. Still cute though. now the favurite family pillow

The nose is too small, and in general the toy is good and pleasant

My boyfriend loves seals so when I saw this I just had to get it for him! It's very soft, fluffy and squishable. However, based off the pictures I thought it was going to be a little bigger. Boyfriend still loves it though! He uses it as a travel pillow! Ha!

Super soft, very squishy. Named Lord Byron. Great for cuddling.

I got mine just in time for my birthday. I love it. Totally recommend. I took de 60 cm one and its very big and soft.

This is the cutest thing. I bought this for myself for my 21st birthday cause corona virus has me doing some crazy stuff. I do not regret buying this big guy he is so soft I use him as an arm rest sometimes, I don't really use him as a head pillow cause he is a bit too large for that.

SO CUTE and SO SOFT! Arrived a bit earlier than it said it would which is awesome. I'm excited to give this to my friend. She's gonna love it.

Great Seal! Very funny! Executed very high quality, pleasant material, just super!

Very fast shipping. Cuddly came to me within 2 weeks, good price, great contact with the store. Plush toy is very soft and delicate, quite well made, I think it is perfect for a gift or for anyone. I really recommend it :) .

I don't know how they do it... This cutie is the softest, most snugglable, cuddly stuffed animal ever. My children love them.

Very nice and soft. Cute, soft, and kids love then!

This is too cute. Big enough for a pillow but wish I ordered the bigger one. My son will love this sea lion.

It's so soft and fluffy. It's totally worth the money you pay. I fell in love with it as soon as I opened the package. His name is Kissy)) He is super soft and cuddly which is awesome.

Product was okay. Face was a bit smudged as shown in other reviews. I couldn't locate size dimensions when ordering and though a medium might be big enough for my cat but smaller than a standard pillow; I guessed wrong. The medium size, despite price difference, is smaller than a standard throw pillow.

When I received this lil guy, he was wrapped up and vacuum sealed within a plastic prison with a look of pure fear on his face. After releasing him from his tiny prison, our lil guy INSTANTLY inflated into the happy blob that you see in the picture. Hes extremely soft and my fiance has made him her buddy for binge-watching Netflix. Would totally recommend 👍

My daughter loves it. So soft and the animals are all cute. It came on time and had no problem.

Best thing ever. Took a few days to fully inflate, but the pictures are great to size. He's adorable and his name is Felipe. :) highly suggest!

This chubby blob seal pillow is sooooo cute and very soft touch. As good as the pictures!Wanna order a bigger one!

This Seal is beautiful! It is comfortable to hug & to touch and well made. 10/10, recommend <3 Love it!

My daughter loved it. She has quite the collection and she was very pleased with this seal!

It's very cute. Really soft and looks just like the picture! Also the shipping to The Netherlands was really fast!

The price of this item is a bit inflated... but I do love it. Plush seal is very soft and squishy... although I'd have preferred more stuffing. Overall I'm satisfied with my purchase.

I bought this item for my boyfriend's birthday and he loved it. The item was well packed but took a while to recover and take its final, fluffy shape.

Awesome and cute. And it's extremely soft. My sister will definitely love this as a gift.

Super cute! I have it to my best friend for Christmas and she loves it!

So happy with this toy. Cute, huggable, soft, squishy, puffy! Use it as a pillow and will probably get another one for my office chair!

I got this for my son's first birthday, and it is perfect!

This is honestly one of the cutest stuffed animals I've ever seen.
View full details
Enjoy Free Shipping on Every Order
Experience the ultimate convenience with our free 3-day shipping service available to all customers throughout the United States.
24 x 7 Customer Support at Your Service
We offer customer support through live chat, email, or phone, making it easy for customers to get assistance with their inquiries.
Crafted with American Pride: All Our Products Are Made in the USA
Experience the assurance of exceptional quality and support local industries with our wide selection of products, all proudly made in the USA.
Peace of Mind: Our 14-Day Return Policy Has You Covered
We want you to love your purchases, which is why we offer a hassle-free 14-day return policy. If you're not completely satisfied with your order, simply return it within 14 days for a full refund or exchange.
Explore Our Diverse Range of Products
Our store offers a vast selection of products, giving customers the convenience of finding everything they need in one place.
Our Customers Award Us 5 Stars
We are thrilled to share that our products has received widespread acclaim from our valued customers, with an abundance of 5-star customer reviews pouring in.
Your Choice, Your Security: Explore Our Multiple Payment Options
We offer secure payment options, giving customers peace of mind when making transactions.
Track Your Orders at Every Step
Customers can track their orders in real-time and receive updates on their delivery status.