If you order within
Arrives by
Regular price
$111.00 USD
Sale price
$39.99 USD
Unit price
per
Sale
Sold out
If you order within
Arrives by
Your baby will love the texture & the shape
This adorable Hedgehog teething toy is perfect for infants just like yours to relieve sore gums and teething pain. This soft silicone teether is not only adorable - it's effective.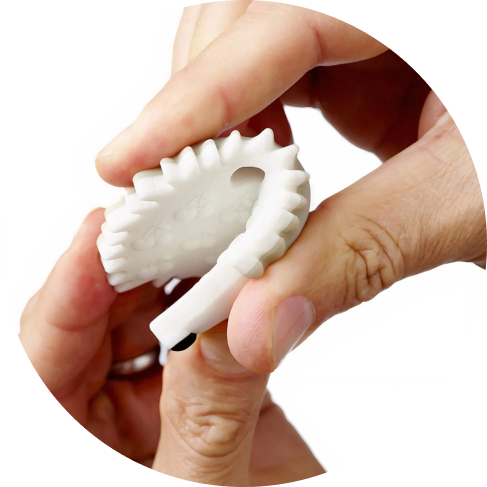 The high-quality baby product you can trust
Teething pain remedy
This design is fresh, fun, and joyful
It's a great addition to your baby's toy collection. Can easily be attached to any of modern pacifier leashes.
Completely safe for your baby
These ones are made from 100% food-grade silicone and are absolutely safe. (BPA, PVC, phthalate, lead, and cadmium free).
It's freezer-friendly
You can pop the Ali+Oli Hedgehog Teether into the freezer for a few minutes for added extra soothing comfort.
Directions & wash instructions
As always, never leave your baby unattended with your silicone teether. Use warm soapy water to clean, and clean often.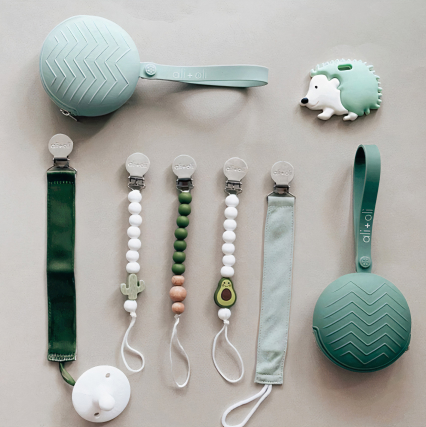 For your baby's development
The multi-texture surface is a great massager for a baby's sore gums, and it also helps provide sensory points for your little one to feel and for little hands to grip on to. It also helps babies learn hand-to-mouth coordination, which is essential at this age.
About Ali+Oli
Hi there, we are Oliver & Alejandra James, we are the co-founders of Ali+Oli. This is our family business and these are our daughters, Isabela, Penelope, and Natalia. We run our small business from Coral Gables, Florida, which is a suburb of Miami, and we started our baby product business in 2007, when these girls were just babies. We have experienced all of the ups-and-downs of parenting just like you have, and we know what you expect when you buy a baby product. This is what is behind our passion in creating the high-quality baby products you receive when you purchase from our brand. Even though our girls are grown now, we still find great joy in seeing our products being used by young families and their adorable babies.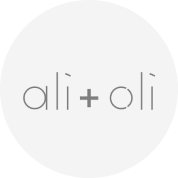 Designed In
Coral Gables, Florida
Reviews
Our reviews are verified for authenticity
GREAT for adult use, too! I like to chew on things so I picked this up because it's cheap and cute.

Cute design. No chemical-like smell when it came in. Doesn't pick up dog hair easy which is a bonus.

This little hedgehog is the cutest thing ever! Perfect size for my great niece and not too thick.

Works good my son is finally figuring out how to hold it at five months old not the easiest shape for babies to hold

Very easy for little hands to grab! Great texture and very cute. It easily attached to a pacifier clip and has become our go to teether.

This teether is SO adorable! I bought it for a boy themed baby shower but it was so cute that I bought an extra for my little girl too! Such a cute design and very good quality as well

I bought this because it looked like a great little item for baby to hold easily and chew. It is both of those things, but unfortunately my son seems totally disinterested. Still would recommend as it could be a wonderful teether for the right kid!

Such a cute teething toy. I got this for my friends baby shower basket I am creating for her. Non toxic for the children and eco friendly.

This is an adorable teething toy. Very easy for baby to hold and very colorful and lightweight. It is easy to toss in a diaper bag and take along on an outing. Very easy to wash and clean.

When I purchased this product I was head over heels because it is so darn cute. However my little one was only 3 months old, he did not love the texture but now that he is 6 months and REALLY teething it's one of his FAVORITES.

My six month old grandson loves this. He has many chew toys but this became an immediate favorite-- the Hedgehog is a cute toy to play with when he's done teething.

I bought this because it is not filled with anything and I was hoping it was the soft silicone that bends and holds up well. I am happy to say it was everything I was hoping for. I love the texture and the softness of the material. It is my kid's favorite teether out of the 8-10 I have given him to try.

My 4 month old has started teething and is chewing on everything, he's also grabbing at and trying to hold everything. This is so easy for him to hold onto, he can hold it and put it in his mouth by himself and he loves it! It has become his favorite toy since the moment I gave it to him. Most likely going to get another for a back up. Highly recommend.

I don't usually write reviews, but came here specifically to rave about this little hedgehog. This is the *best* little teether for my 6mo son. It's the easiest for him to hold, I can attach it to his pacifier holder (so it doesn't hit the floor when he drops it), he can get it in his whole mouth (which will come in handy as his molars grow in), and is super easy to clean. It was smaller than I thought but is perfect for his little hands. Highly recommend. Will be purchasing this for all my future baby showers.
View full details
Featured store in media
Homekartz has been constantly featured on top media sites like Fox, USA Today, Market watch and others
13,452+ Positive Reviews
So many positive reviews and happy customers cannot be wrong!
Free 3 day shipping
We provide free first class USPS and FedEx shipping on all orders.
24 x 7 support
We won't leave you alone! Every one gets 24 x 7 priority support.
90 Day Money Back Gurantee
We offer 90 days risk free trial with 100% satisfaction guarantee.
You help someone today
When you buy from us, we donate 10% of each sale to a child in need in the USA.
Made with Love
"Each product is made with not only the best material but a little bit of happiness and kindness too."
What customers say
*****

My 5 year old grand son loves the products that we bought from homekartz. They provide a high quality product.

*****

My daughter loves the toys that I purchased for her and we keep buying more toys for her from time to time.

*****

My kid loves the clothes that i got for him. Home kartz has really great clothes for different occassion.