.
Regular price
$39.90
Sale price
$18.97
Unit price
per
Sale
Sold out
If you order within
Arrives by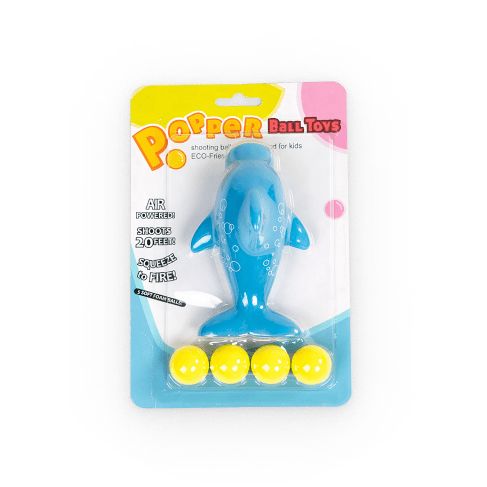 Modern technologies everywhere
Do you remember when you went outside and tried to make slingshots to launch rocks or something else? But progress is continuous, so we came up with a new idea of a classic slingshot – a shark ball launcher. It's a much more excellent alternative because the kid won't get splinters, and the balls won't hurt the target.
Safer and simpler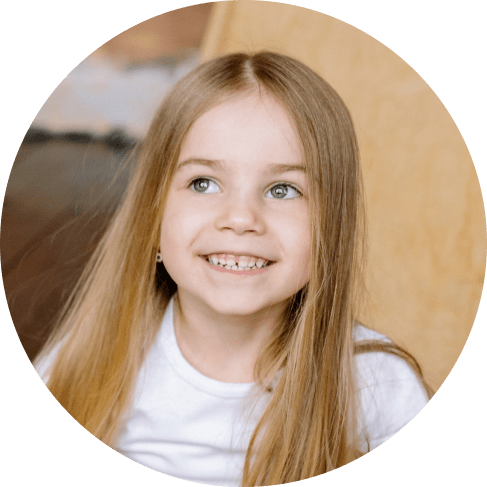 Why is it so cool?
The
toy
can shoot the ball as far as 20 feet! No slingshot can boast that. It also is durable – wash it when it gets dirty, and the fun will last for a long time.
Perfect materials
Another reason why it's remarkable is the materials. The shark is made from ABS plastic, whereas the balls are made from EVA. They're soft and not painful when they hit you!
And we work by that. It's a toy that replicates the one that all generations know, but it's improved and leveled up. Allow your kid to mess around, shoot imaginary (or not) targets, and not inflict pain on anyone. No more painful bruises and complaints from those who accidentally got injured. Trusty and safe but so fun, the timeless toy was rethought.
Keeping your dog active and engaged can be challenging, especially when your schedule gets busy.
The guilt of not being able to provide enough playtime for your furry companion can lead to a restless and unhappy pet.
Enter the Shark Ball Launcher! This innovative solution addresses these concerns, offering a fun and interactive way to keep your dog entertained and active.

Benefits of this Shark Ball Launcher:


Interactive Play: Keeps your dog engaged and excited during playtime.
Hands-Free Fetch: Launches balls for effortless and extended play.
Exercise and Fun: Provides a healthy outlet for your pet's energy.
Adjustable Distance: This allows you to control the range of the ball launch.
Safe and Durable: Crafted from pet-friendly materials for long-lasting use.
Indoor and Outdoor: Works well in various play settings.
No More Sore Arms: Saves your arm from excessive throwing.
Ideal for All Dogs: Suitable for dogs of all sizes and breeds.
Easy to Use: Simple operation for both pets and owners.
Happy and Healthy Pet: Promotes physical activity and mental stimulation.

FAQ (Frequently Asked Questions):


Q1: What's included with the Shark Ball Launcher?
A1: The launcher typically comes with a ball, the launching device, and a user manual.
Q2: Is it suitable for small dogs as well?
A2: Yes, the Shark Ball Launcher is adjustable and can be used for dogs of all sizes.
Q3: How far can the launcher send the ball?
A3: The distance can be adjusted, but it can typically launch the ball up to 30 feet.
Q4: Is it safe for pets to use on their own?
A4: Yes, the launcher is designed to be safe for pets to play independently.
Q5: Can it be used indoors?
A5: Absolutely, the Shark Ball Launcher can be used both indoors and outdoors.
Q6: Do I need to purchase unique balls for this launcher?
A6: While the launcher often comes with its own ball, you can use standard tennis balls with it as well.
Q7: Is the launcher easy to operate?
A7: Yes, it's typically designed for easy and hassle-free operation.
Q8: How do I clean the launcher?
A8: Cleaning is straightforward and often requires wiping the launcher with a damp cloth.
Q9: Is it suitable for dogs of all energy levels?
A9: Yes, the Shark Ball Launcher is ideal for both active and less active dogs.
Q10: Where can I purchase the Shark Ball Launcher?
A10: You can buy the Shark Ball Launcher online through our website. Just select the product, add it to your cart, and follow the checkout process to provide your dog with endless playtime fun.
View full details
Enjoy Free Shipping on Every Order
Experience the ultimate convenience with our free 3-day shipping service available to all customers throughout the United States.
24 x 7 Customer Support at Your Service
We offer customer support through live chat, email, or phone, making it easy for customers to get assistance with their inquiries.
Crafted with American Pride: All Our Products Are Made in the USA
Experience the assurance of exceptional quality and support local industries with our wide selection of products, all proudly made in the USA.
Peace of Mind: Our 14-Day Return Policy Has You Covered
We want you to love your purchases, which is why we offer a hassle-free 14-day return policy. If you're not completely satisfied with your order, simply return it within 14 days for a full refund or exchange.
Explore Our Diverse Range of Products
Our store offers a vast selection of products, giving customers the convenience of finding everything they need in one place.
Our Customers Award Us 5 Stars
We are thrilled to share that our products has received widespread acclaim from our valued customers, with an abundance of 5-star customer reviews pouring in.
Your Choice, Your Security: Explore Our Multiple Payment Options
We offer secure payment options, giving customers peace of mind when making transactions.
Track Your Orders at Every Step
Customers can track their orders in real-time and receive updates on their delivery status.