If you order within
Arrives by
Regular price
$149.00 USD
Sale price
$99.00 USD
Unit price
per
Sale
Sold out
If you order within
Arrives by
Red plastic baby and toddler swing seat with hanging ropes
Fun for both children and grown-ups
Don't you know how to occupy your children and make them leave the house and play in the courtyard? In this case, it's time to take a look at this classic take on a swing seat that works equally great for babies and toddlers! This swing seat was created with an idea to let you enjoy hours of laughter and fun with your children.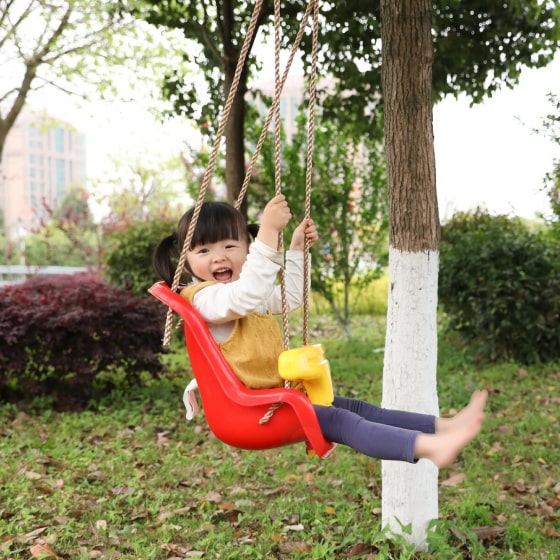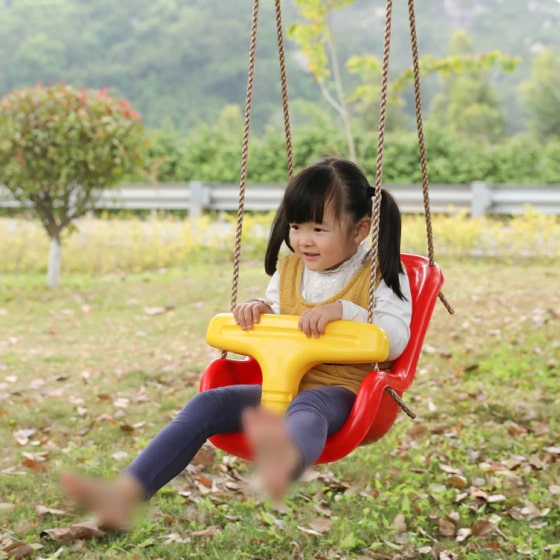 Stylish swing for babies and toddlers
Extra safe plastic swing for your children
Extra wide enjoyment
Use this classic outdoor plastic baby swing to have fun with your children. Dimensions: 14" W x 17" L x 9" H.
Easy to install and use
You definitely won't have any issues with the swing installation. It's ready to hang right out of the box - hanging hardware included.
Extra safety for your children
Rest assured: your children will be perfectly safe and secure due to the restraint system. The baby swing is suitable for children in the age range from 6 months to 3 years.
The highest quality & durable materials
This natural wood swing and restraint system are made of tough and durable materials only. A playful look is an extra bonus!
Hours of fun with your children
Enjoy hours of laughter and fun with your children with this high-back outdoor baby swing. Simply hang it from a tree, and it's ready to provide a limitless source of safe and secure outdoors fun!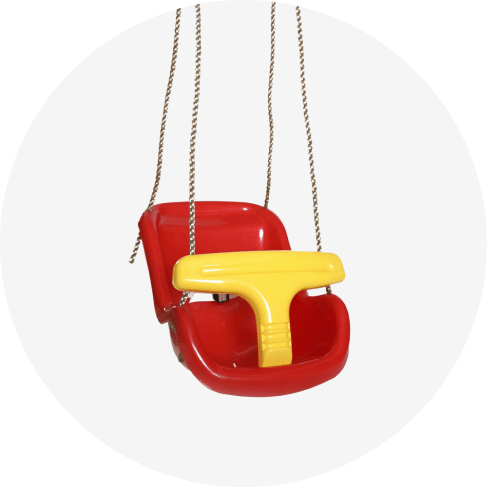 My Grandson loves the swing!

Vibrant color and easy to hang.

My friend's kids came over and loved this swing! I wished my little jerk did...lol.

Very easy. Only downside is that strap is a little too high. Not recommend for children age 1 and younger. Great product easy to assemble no problem....

I really like the versatility of the swings and how they can move from infant to toddler to kid! They are a little difficult to assemble with the screws and nuts but once you get one the other one comes easier. Definitely worth it! Would recommend for anybody with small children!
View full details
Featured store
Our products are featured in top news publications including Fox, Newyork times & USA Today
Trusted by 1000+ customers
We are thankful to each customer for showing trust in our products.
24 x 7 support
We won't leave you alone! Every one gets 24 x 7 priority support.
2 to 4 day shipping
All products are shipped in 2 to 4 business days from USA Warehouse.
Happy Customers
So many positive reviews and happy customers cannot be wrong!
100% Satisfaction
We offer 90 days risk free trial with 100% satisfaction guarantee.
Made in the USA
All our products are made with love in the USA