If you order within
Arrives by
Regular price
$79.99 USD
Sale price
$51.99 USD
Unit price
per
Sale
Sold out
If you order within
Arrives by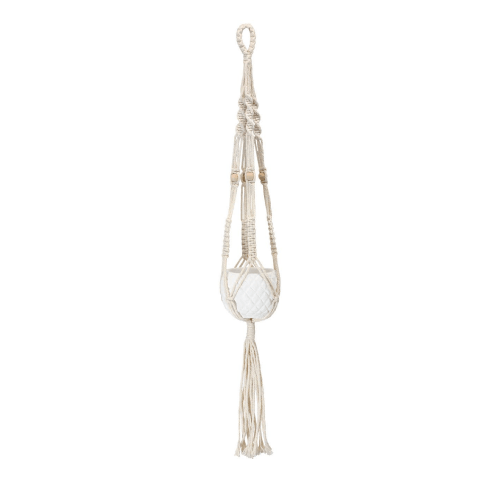 Behold: tropical-inspired beauty
Add a touch of handcrafted elegance to your backyard or indoor garden room with this luxe Pineapple Macrame Plant Holder.
A dual-layered wonder
A boho-chic touch
Our groovy pineapple planter hangs up with a beautiful knot-and-tassel cotton rope that features luxe wooden bead accents.
Sized to fit
Each planter measures 4" x 4" (L x W), with 21" of hanging length from the rope. Add a touch anywhere with decorative ease.
The look of nature
All pottery, cotton rope, and wood used to create this hanging planter are sustainable and eco-friendly.
Sturdy macrame style
The hitched-square knotting style of the outer netting on our Pineapple Macrame Plant Holder ensures a pretty textured look that also holds up your pot with endurance.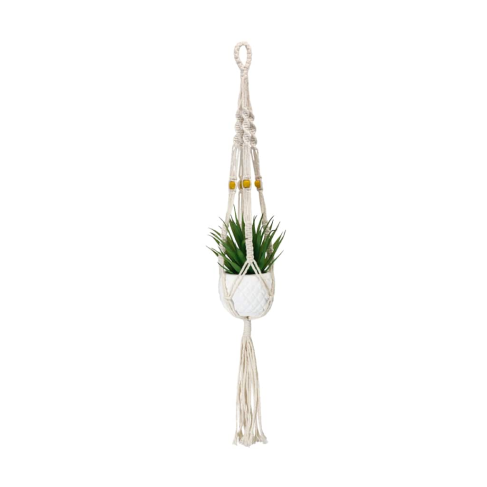 Housewarming appropriate
Bless any new home or apartment with this gorgeous decorative piece for any plant of your choice.
A gift for anyone
Moms, grandmas, in-laws, and more (especially those who love to garden or decorate) will love the one-of-a-kind look of this planter.
Planet-friendly + cool
The O Yeah! brand combines sustainable materials with handmade artistry for eco-friendly decor and jewelry for a go-green lifestyle. Discover made-for-you goodness from this Oceanside, California-based brand for nature-focused peace and feels.
About O Yeah Gifts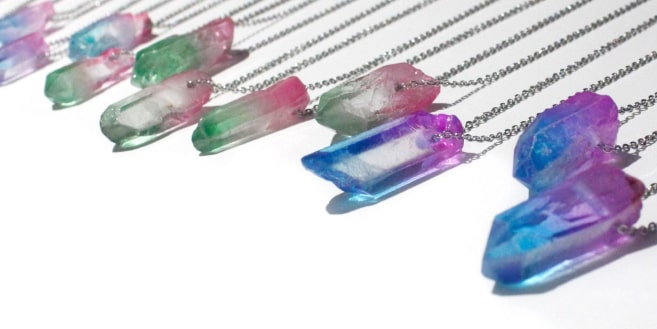 O Yeah Gifts is all about beach life and fun vibes! From sea turtles to butterflies, flowers to waves, our jewelry and tropical decor reflect the beauty of nature all around us. We care about the environment and use sustainable products including eco friendly plant based resin, bamboo, gemstones and even coconuts! Originating from Oceanside, CA now in Daytona Beach, FL. We invite you to share our deep-rooted love of the planet from coast to coast. Showcased Live On: FOX 4 News, Good Morning Arizona, Jacksonville's River City Live, Chicago's You & Me Publications: San Diego Home/Garden, Girls World, Bay State Magazine, Arizona Health & Living, Miami Beach Life Magazine, San Diego Family Magazine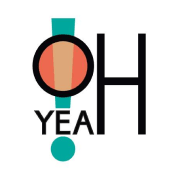 Designed In
Daytona Beach, Florida
Quick delivery, I love it.

Very well made! I absolutely love them. Will order more.

Great quality and adorable design! Our project turned out amazing with these cute plant holders!

Beautiful! I wish I would've seen these first before I bought my other set but the more the merrier!

These macrame plant holders are beautifully done. They are a great price and exceptionally created.

These are cute. I bought some to hang some plants and to use as a pattern. I'm not sure I can make these for less than I paid for them here between material and time.

These are nice macrame planter holders for the price.. I was impressed with the quality of the materials and the varying designs are cute too!

I absolutely 💯 Love these!! They go together so well, quality construction, nice covered hooks too! They made my Brazilian Rainforest bathroom shine!

I really love this plant hanger! It has held up very well outside this summer. There's barely any fraying on the ends and it hasn't become discolored at all. I have a relatively heavy plant there, but it's held up exceptionally well. Definitely think I'll get plenty more use out of this!

I'm so thrilled with this plant hanger! The material is quality, and the design is really nice too. I shortened the tassels on the end, just because it felt more balanced with my plant. I'm tempted to buy another one to hang a plant in my bedroom. 10/10!

The only thing that I think would have made this better is if it were adjustable. I love it, but really wanted to add more length.

Good quality, size and color, but I wish I had an opportunity to choose from more colors
View full details
Featured store
Our products are featured in top news publications including Fox, Newyork times & USA Today
Trusted by 1000+ customers
We are thankful to each customer for showing trust in our products.
24 x 7 support
We won't leave you alone! Every one gets 24 x 7 priority support.
2 to 4 day shipping
All products are shipped in 2 to 4 business days from USA Warehouse.
Happy Customers
So many positive reviews and happy customers cannot be wrong!
100% Satisfaction
We offer 90 days risk free trial with 100% satisfaction guarantee.
Made in the USA
All our products are made with love in the USA