If you order within
Arrives by
Regular price
$0.00 USD
Sale price
$53.99 USD
Unit price
per
Sale
Sold out
If you order within
Arrives by
Dream of becoming a true artist?
The astoundingly vibrant three-dimensional paper artworks in this book will stop paper art fans of all levels in their tracks. After the initial amazement, enjoy trying this method yourself, expanding your skills at your own pace. Using two simple materials - paper and glue - the author perfected the placement of carefully cut and bent strips of paper to "paint" images.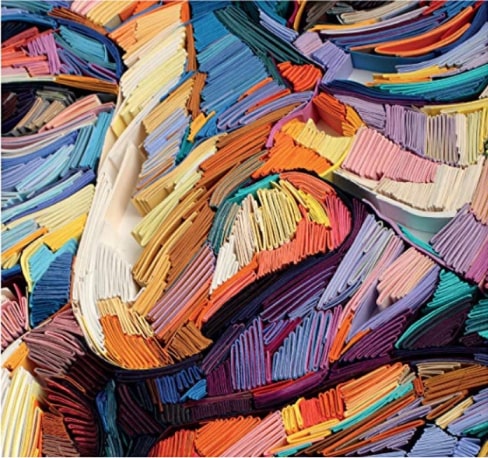 About this book
Get inside the mind of an artist
About the author
Yulia Brodskaya is a highly regarded paper artist known for her innovative approach to an ancient technique called paper quilling.
About the book
It is not a how-to book! In the new book Painting with Paper: Paper on the Edge, the author shares everything she's learned (and continues learning) about quilling and paper art.
The length of the book
The book consists of 176 pages and includes practical tips on how to work with this method in various ways of your own.
Get creative!
This book provides inspiration for creating something with your own hands. Overall, it is a colorful starting point for anyone interested in working with paper.
Make something beautiful with your own hands
This is a book of attention-grabbing paper art that not only inspires, but offers guidance for trying the method, for anyone interested in paper art, because it's a chance to experience a unique and impressive style.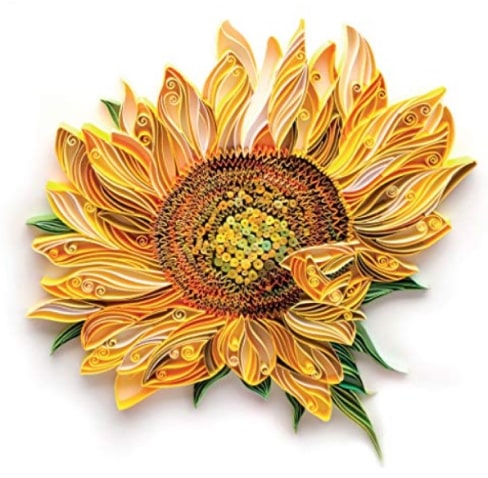 About Schiffer Publishing
Welcome to Schiffer Publishing. A family-owned, independent publisher of high- quality, nonfiction books since 1974, Schiffer has published thousands of titles on the diverse subjects that fuel our readers' passion. From our traditional subjects of antiques and collectibles, arts and crafts, and military history, Schiffer has expanded its catalog to publish books on contemporary art and artists; architecture and design; food and entertaining; as well as books for children.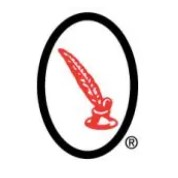 Designed In
Atglen, Pennsylvania
Reviews
Our reviews are verified for authenticity
This is a beautiful book. Inspires me to keep quilling!

Weather you do the projects or just admire those shown in the book this is fantastic reading.

I love the artists work. It's been fun to read more about her process and absorb all the goodness she creates in paper. This is both a great piece of art and some instruction on how to quill.

This book has lots of pictures and great ideas. There is also information that is very helpful for quelling.

This is beautifully written and the pictures are gorgeous. Yulia goes into depth about her process without giving directions, but her creativity is endless and it's a great read to see into her thought process.

I loved how she showed her final pieces but also showed the work done to build them up! Bravo on an exciting job well done!

This book is filled with beautiful colorful artistic expressions and techniques created by using paper. I treasure this book and the artist has inspired me to create my own one-of-a-kind masterpieces as she has! This book will challenge everyone who purchases any book from this author.

This is a gorgeous book and I love to give my creative juices a boost by reading a few pages here and there. Unfortunately, I was hoping it was more of a paper collage reference, which is my fault as I didn't fully think about the second part of the book's title...Paper on the Edge. So, it's not something I will probably include in my personal art portfolio of projects...but, again...the book is wonderfully artful and stimulates my creative juices.

This is not a how-to book! That said, anyone who knows how to quill (or maybe not!) will absolutely find inspiration here. I'm just a beginner in this art form, and it is definitely my go-to book. A feast for the eyes, a colorful and beautifully rendered art book, it is purely a pleasure to page through. I had purchased several quilling books to learn the techniques of this craft, and was happy enough, but this really upped my game! Yulia uses larger paper (about 13mm I believe), and this appealed to me especially when I saw what she has accomplished. Wow - just...Wow! I definitely recommend this gorgeous book and hope you enjoy it as much as I do.

This book is stunning! Featuring beautiful, full color, replications of some of Yulia's significant pieces, this book is a visual delight. Unlike other art books that feature a collection of images with brief descriptions, Painting with Paper is an open invitation to readers to try their hand at quilling and paper art. Yulia provides a deep dive into her thought process behind each piece as well as helpful tips, tricks, and things to keep in mind when working with paper or creative projects in general. The range of information is vast including difficult to find colors, color relationships and light refraction, as well as how to put your paper art in the best light. The writing in this book is casual and approachable. It reads as though you've sat down with the author over a cup of tea as she shares her hard earned insites into the world of paper art. A must have if you love color, paper, or anything in between!
View full details
Featured store in media
Homekartz has been constantly featured on top media sites like Fox, USA Today, Market watch and others
13,452+ Positive Reviews
So many positive reviews and happy customers cannot be wrong!
Free 3 day shipping
We provide free first class USPS and FedEx shipping on all orders.
24 x 7 support
We won't leave you alone! Every one gets 24 x 7 priority support.
90 Day Money Back Gurantee
We offer 90 days risk free trial with 100% satisfaction guarantee.
You help someone today
When you buy from us, we donate 10% of each sale to a child in need in the USA.
Made with Love
"Each product is made with not only the best material but a little bit of happiness and kindness too."
What customers say
*****

My 5 year old grand son loves the products that we bought from homekartz. They provide a high quality product.

*****

My daughter loves the toys that I purchased for her and we keep buying more toys for her from time to time.

*****

My kid loves the clothes that i got for him. Home kartz has really great clothes for different occassion.