If you order within
Arrives by
Regular price
$111.00 USD
Sale price
$44.99 USD
Unit price
per
Sale
Sold out
If you order within
Arrives by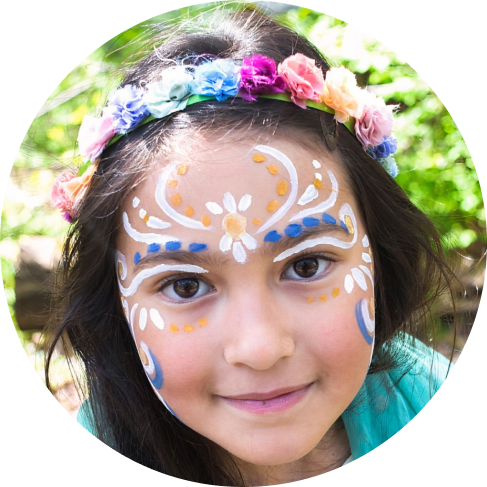 Mini Natural Face Paint Kit
Explore face painting fun for dress-ups, festivals, theater, circus, or parties - or that child that would love to play makeup without all the nasties. Made with natural ingredients like organic shea butter and castor seed oil, these paints are durable AND wash off easily with water and nothing more.
Natural non-toxic eco-friendly fun!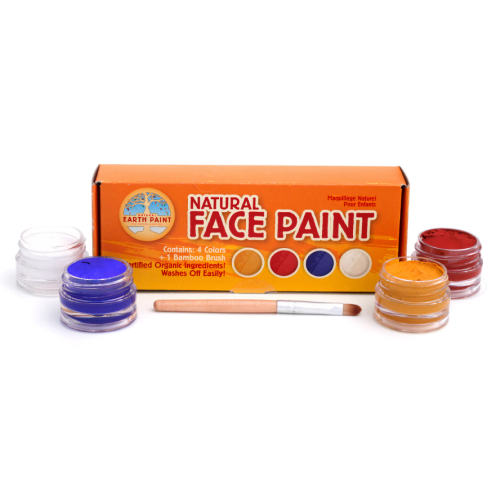 100% safe on skin
These Natural Face Paints are certified non-toxic and free of nanoparticles, heavy metals, parabens, phthalates, formaldehyde, and petroleum-based dyes. You can easily wash them off with water.
All the essentials
The kit contains 4 natural face paints (red, yellow, blue, and white) and 1 bamboo makeup applicator. Suitable for all ages. Dimensions: 5" l x 2" w x 1" h. Weight: 0.35 lb.
Ingredients
Hand-crafted in Oregon, USA. Distilled water, natural clay & mineral pigments, organic castor seed oil, certified organic beeswax, certified organic shea nilotica (Fair-trade Shea butter), glycerin (derived from coconut oil), cetearyl alcohol (derived from natural vegetable oils), carrageenan seaweed, olive-mulse (an olive-based emulsifier), and 1% optiphen (a formaldehyde-free and paraben-free preservative).
About Natural Earth Paint
Natural Earth Paint was born from the mind of a professional artist, mom and environmentalist. After deep research on ancient paint making recipes and studied Renaissance techniques, coupled with extensive experimentation and testing, Natural Earth Paint began to blossom. Over the past 10+ years, we've developed a full line of children's products, natural face paints, fine art supplies and the world's first all-natural, non-toxic varnish. Natural Earth Paint products are made in small batches in our solar powered facility, with natural earth pigments, organic binders and ingredients. We hope you enjoy creating memorable art with our products which we bring to you, with love and a passion for a better, brighter world.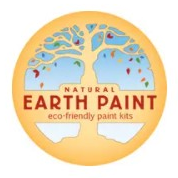 Designed In
Ashland, Oregon
Reviews
Our reviews are verified for authenticity
Wonderful!!! These give great color, I wish the red was more red and less brown, but we made it work.

Great paint! A little goes a long ways. I bought 2 and only needed one

Smaller containers ...my daughter is going through it quick but quality is good colors are ok for natural and most importantly it doesnt have crappy ingredients in it !

Great facepaint and good pigmentation and coverage! Definitely buy for kids. Wish they had more colors!!

It's great that these are natural, but it's a bit hard to use. But it's natural and actually non toxic!

I loved this product. It gave me the look that I was looking for without blocking my pores or irritating my skin. I highly recommend it.

My 10 year old loves these face paints. The colors are rich (she wishes the red was less rusty and more cherry), and paint well. As a mother, I feel good about the ingredients and the packaging. Well done.

We are enjoying these paints, I never let my kids face paint before because of all of the toxic ingredients. These are easy to use and clean off. The red is the hardest to clean away, I assume because it's a bit more clay based.

These face paints have a great texture , are smooth, dry quickly without caking, and in my opinion are beautiful colors that worked very well for painting our faces for Day of the Dead. We wore the face paint for about 5 hours without getting itchy or tight or irritated. My girls were able to wash their faces with just a washcloth and water afterward. If that's so, we got a very good batch! I will buy this again when we run out.
View full details
Featured store in media
Homekartz has been constantly featured on top media sites like Fox, USA Today, Market watch and others
13,452+ Positive Reviews
So many positive reviews and happy customers cannot be wrong!
Free 3 day shipping
We provide free first class USPS and FedEx shipping on all orders.
24 x 7 support
We won't leave you alone! Every one gets 24 x 7 priority support.
90 Day Money Back Gurantee
We offer 90 days risk free trial with 100% satisfaction guarantee.
You help someone today
When you buy from us, we donate 10% of each sale to a child in need in the USA.
Made with Love
"Each product is made with not only the best material but a little bit of happiness and kindness too."
What customers say
*****

My 5 year old grand son loves the products that we bought from homekartz. They provide a high quality product.

*****

My daughter loves the toys that I purchased for her and we keep buying more toys for her from time to time.

*****

My kid loves the clothes that i got for him. Home kartz has really great clothes for different occassion.