If you order within
Arrives by
Regular price
$79.99 USD
Sale price
$41.99 USD
Unit price
per
Sale
Sold out
If you order within
Arrives by
Simple essentials
Get storage, style, and function with our Gray Hexagon Ceramic Planter. Keep everyday nicknacks, candles, or coins all securely stored; or, house some tiny cute plants. The possibilities are endless.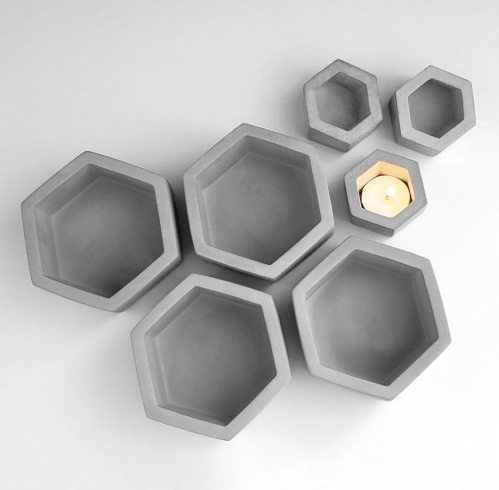 A multi-talented multi-tasker
One planter does it all
For plants and flowers alike
From cacti to succulents, there's a place for all. The natural ceramic stone build ensures excess water is absorbed naturally for better plant growth.
Great for candles
Got tealight candles? House 'em in this planter for a great candle holder that will help reflect the light and warmth.
Coins, paper clips, and more
Got random things with nowhere to store? Our planter is a great storage solution -- plus, the honeycomb shape adds visual interest to any dull space.
A glam place + space
Girls, keep your rings or earrings in place with this simple planter that seconds as a great nicknack holder or storage bin.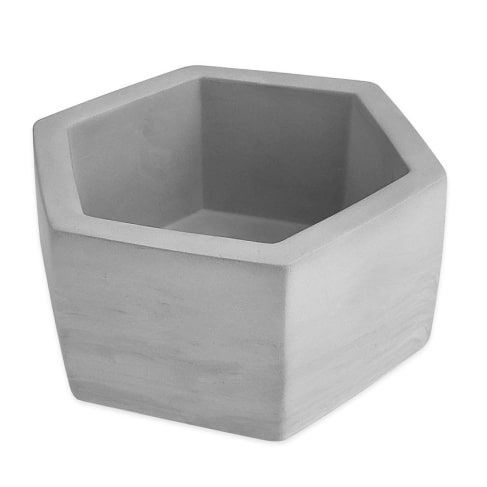 Any occasion or event (it works)
Our Gray Hexagon Ceramic Planter is ideal for anyone who can use some function and decor to their home or office. Our planter measures 5"x 4.5"x 2.5"h. Its versatility ensures anyone will be able to find some use for it, from storage to decor and more.
About O Yeah Gifts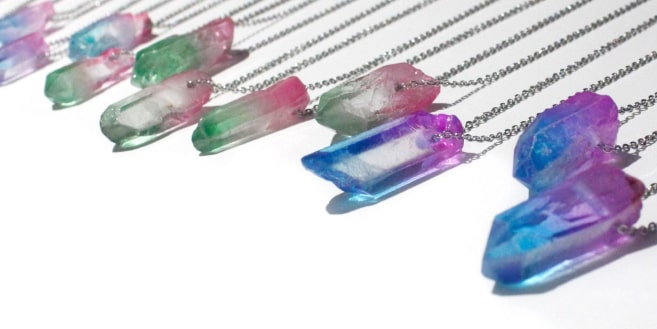 O Yeah Gifts is all about beach life and fun vibes! From sea turtles to butterflies, flowers to waves, our jewelry and tropical decor reflect the beauty of nature all around us. We care about the environment and use sustainable products including eco friendly plant based resin, bamboo, gemstones and even coconuts! Originating from Oceanside, CA now in Daytona Beach, FL. We invite you to share our deep-rooted love of the planet from coast to coast. Showcased Live On: FOX 4 News, Good Morning Arizona, Jacksonville's River City Live, Chicago's You & Me Publications: San Diego Home/Garden, Girls World, Bay State Magazine, Arizona Health & Living, Miami Beach Life Magazine, San Diego Family Magazine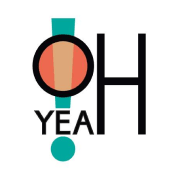 Designed In
Daytona Beach, Florida
Simple, elegant design... love it!

Super planter for small plants. Good price and looks good.

Great pot! Plants look amazing in it. Great size and shape for just about any plant.

Perfect size for a starter succulent garden, able to fit 2 plants comfortably. It's not a particularly fancy pot, good basics that are good quality.

I previously had some succulents in a glass bowl. Not a good environment for succulents. I needed a large enough container with a saucer. This is perfect and looks nice as well.

These are so much of a great fit for my succulents, they look so very pretty in them, plenty of room for 6 plants, I have maybe 30 of these succulent holders, I use only gray, I do use different sizes for my succulents , just very pretty, I have white gravel in some of mine, I highly recommend!

Well made, super cute, and almost fully satisfied, except the size, it's not big enough.
View full details
Featured store
Our products are featured in top news publications including Fox, Newyork times & USA Today
Trusted by 1000+ customers
We are thankful to each customer for showing trust in our products.
24 x 7 support
We won't leave you alone! Every one gets 24 x 7 priority support.
2 to 4 day shipping
All products are shipped in 2 to 4 business days from USA Warehouse.
Happy Customers
So many positive reviews and happy customers cannot be wrong!
100% Satisfaction
We offer 90 days risk free trial with 100% satisfaction guarantee.
Made in the USA
All our products are made with love in the USA