.
Regular price
$69.90
Sale price
$27.97
Unit price
per
Sale
Sold out
If you order within
Arrives by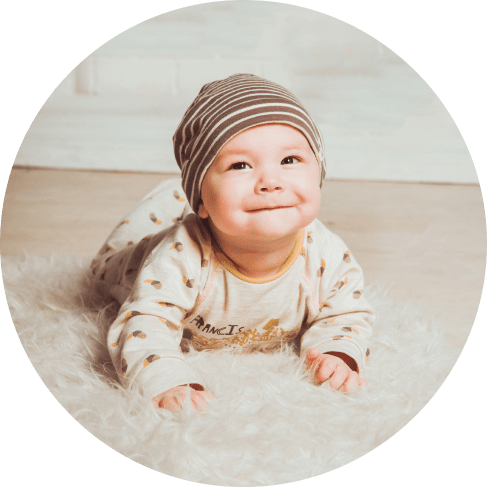 A must-have toy for any child
Educating toys plays a detrimental role in a child's development and studying abilities. Kids are hungry for new knowledge and new skills, and such toys are perfect for fostering them.
Continuous development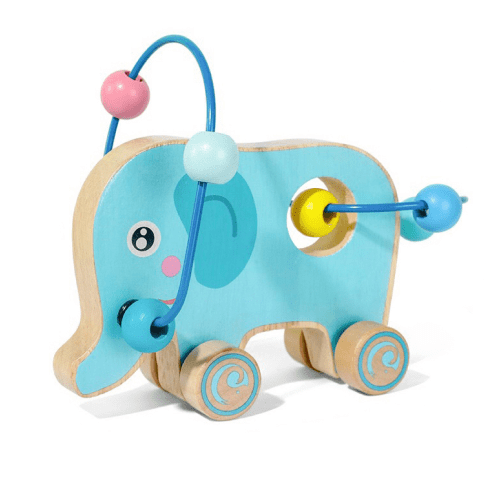 Why is it good?
The bead mazes are perfect for developing fine motor skills, increasing attention span, and strengthening color memory. Learning how to move the beads helps develop a proper grasp, a base of writing skills.
Product specifications
The elephant is made from beech wood. It's solid and dense, so it's a suitable material for the
toy
. The size is perfect for any child: 10.23x3.14x5.11 inches. The wheels rotate so that the elephant can be easily moved around!
Everyone is a genius.
Boost your child's intellectual abilities and help them get the required skills as a parent! Maze toys like the one on this page are perfect for plenty of reasons. They give the child the push they need – in an interactive, fun, and carefree manner. The colorful elephant is eye candy as well! Don't miss this fantastic offer!

Do you need help to keep your child engaged and entertained with safe and educational toys?

In today's digital age, finding a toy that both captivates a child's attention and promotes learning can be a challenge. You want a toy that keeps them engaged, enhances their motor skills, and encourages creativity.
Discover the Elephant Bead Maze Toy! This delightful and interactive toy is designed to address these challenges and provide a world of fun and learning for your little one.


Benefits of this Elephant Maze Toy:


Educational Play: Encourages early learning through color recognition and hand-eye coordination.
Safe and Durable: Crafted from child-friendly materials for lasting play.
Interactive Fun: Keeps children engaged and entertained for hours.
Fine Motor Skills: Helps develop fine motor skills as children manipulate the beads.
Whimsical Design: Features an adorable elephant design that captivates young imaginations.
Sturdy Construction: Withstands wear and tear of enthusiastic play.
Non-Toxic Materials: Ensures the safety of your child during playtime.
Compact and Portable: Easy to take on the go for play wherever you are.
Parent-Approved: Loved by parents for its ability to entertain and educate.
Ideal Gift: This makes for a perfect gift that combines fun and learning.

FAQ (Frequently Asked Questions):


Q1: What is the Elephant Bead Maze Toy?
A1: The Elephant Bead Maze Toy is an interactive and educational toy designed to engage children in play while enhancing their fine motor skills.
Q2: What age range is this toy suitable for?
A2: This toy is typically designed for children 12 months and up.
Q3: How does it promote learning?
A3: The toy encourages color recognition, hand-eye coordination, and fine motor skill development.
Q4: Is it safe for children to play with?
A4: Yes, the Elephant Bead Maze Toy is typically crafted from non-toxic materials, ensuring it's safe for children.
Q5: Can it be easily transported?
A5: Yes, this toy is compact and portable, making it a great on-the-go playtime companion.
Q6: Is there any assembly required?
A6: Most models are ready to play with right out of the box, requiring no assembly.
Q7: Can this toy withstand enthusiastic play?
A7: The Elephant Bead Maze Toy is designed with sturdy construction to endure active play.
Q8: How can I clean the toy?
A8: Cleaning is usually as simple as wiping it down with a damp cloth.
Q9: Is it suitable as a gift?
A9: Yes, it is an ideal gift for children, combining fun and learning.
Q10: Can I purchase the Elephant Bead Maze Toy online?
A10: Yes, you can buy the Elephant Bead Maze Toy online through our website. Click on the product, add it to your cart, and follow the checkout process to make it yours.
View full details
Enjoy Free Shipping on Every Order
Experience the ultimate convenience with our free 3-day shipping service available to all customers throughout the United States.
24 x 7 Customer Support at Your Service
We offer customer support through live chat, email, or phone, making it easy for customers to get assistance with their inquiries.
Crafted with American Pride: All Our Products Are Made in the USA
Experience the assurance of exceptional quality and support local industries with our wide selection of products, all proudly made in the USA.
Peace of Mind: Our 14-Day Return Policy Has You Covered
We want you to love your purchases, which is why we offer a hassle-free 14-day return policy. If you're not completely satisfied with your order, simply return it within 14 days for a full refund or exchange.
Explore Our Diverse Range of Products
Our store offers a vast selection of products, giving customers the convenience of finding everything they need in one place.
Our Customers Award Us 5 Stars
We are thrilled to share that our products has received widespread acclaim from our valued customers, with an abundance of 5-star customer reviews pouring in.
Your Choice, Your Security: Explore Our Multiple Payment Options
We offer secure payment options, giving customers peace of mind when making transactions.
Track Your Orders at Every Step
Customers can track their orders in real-time and receive updates on their delivery status.