If you order within
Arrives by
Regular price
$79.99 USD
Sale price
$32.99 USD
Unit price
per
Sale
Sold out
If you order within
Arrives by
EcoCoconut 2 Pack Scrub Pads
Sustainable living made easy
If you want to go plastic-free with your cleaning products, look no further than these EcoCoconut Scrub Pads. They replace that nasty plastic scouring pad with one made from coconut fibre for zero waste cleaning at home. These are perfect for washing plates, cups, and other crockery at home and feature naturally antibacterial agents within the coconut fibre.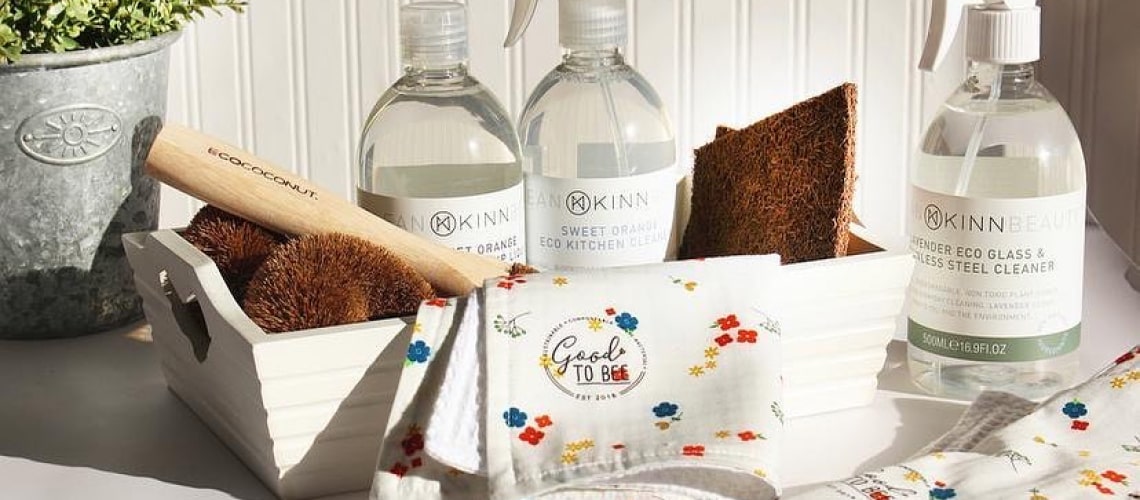 Clean home. Clean planet.
EcoCoconut Scrub Pads: features & details
100% eco-friendly & safe
The EcoCoconut Scrub Pad is made ethically in Sri Lanka using coconut coir and 100% natural and organic tree rubber latex. It is 100% biodegradable. The packaging and shipping materials are 100% plastic free as well, including labels and tape.
Non-scratch
Made from the hair of coconut, these are an excellent alternative to the usual green scratchy pads that take off the non-stick on your pans. However, coconut fibre is not suitable for some plastic bottles, as scratching may occur.
Effective and chemical-free
A biodegradable and highly durable multi purpose scourer has been designed to meet style with sustainability and with all the functionalities to deliver a superior clean in your home. Does not release microplastics into our environment, unlike commercial scouring pads.
Durable & saves you money
As the fibres are naturally antibacterial and highly durable, the scrub pads tend to last longer and are therefore a better value for money. Just rinse the pad after each use and store in a dry place.
Sustainably sourced materials only
Join the plastic-free revolution! The EcoCoconut Scrub Pads are made with FSC (Forest Stewardship Council) certified recycled rubber trees grown in a plantation and replanted at the end of their life with the wood used for our brush handles. The bristles are made from sustainably farmed coconut husk which is the outside of dried coconuts.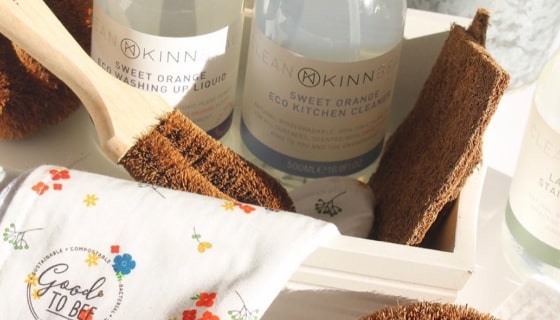 Environmentally friendly and does a job well l worth paying slightly more.

Work really well and compostable afterwards. Brilliant

Great product will be ordering again. Very durable little stiff to begin with but great quality

Perfect dishwashing. Fantastic eco solution. Highly recommend.

Very durable and great for the kitchen with pots and pans.

Definitely one of the better scourer purchases we've bought. We are on two weeks of use so far and its holding together well and still functional. Would rebuy for sure.

These are obviously great for the environment. It's a no brainer that everyone should switch to these. You get used to the way it feels in no time as well.

Everyone should be using these pads. They are durable, great value and eco friendly. I have used them on all of my pots and pans and they do scratch while cleaning with little effort. They dry quickly when hung up and stay clean without smelling. Great item and I highly recommend that you swap to these pads.

I like it, trying to use more eco friendly dish cleaning. When first use product is stiff and abit hard get into awkward shapes of washing up but over time get softer.

Really nice product. I find at present they are not as flexible so cannot get into small areas.

I have only used them for a week and they appear to be able to clean some tough marks, and rinse really well! Not bad at all.
View full details
Featured store
Our products are featured in top news publications including Fox, Newyork times & USA Today
Trusted by 1000+ customers
We are thankful to each customer for showing trust in our products.
24 x 7 support
We won't leave you alone! Every one gets 24 x 7 priority support.
2 to 4 day shipping
All products are shipped in 2 to 4 business days from USA Warehouse.
Happy Customers
So many positive reviews and happy customers cannot be wrong!
100% Satisfaction
We offer 90 days risk free trial with 100% satisfaction guarantee.
Made in the USA
All our products are made with love in the USA