If you order within
Arrives by
Regular price
$111.00 USD
Sale price
$45.99 USD
Unit price
per
Sale
Sold out
If you order within
Arrives by
Develop the creative expression
Let your child create the work of art
Although dinosaurs disappeared from Earth 66 million years ago, these new egg-shaped beeswax crayons by Eco-Kids are a super fun colorful fantasy and sure to stimulate the imagination of young artists. Your little one is certainly going to love the rich color and special shape of these marvelous crayons.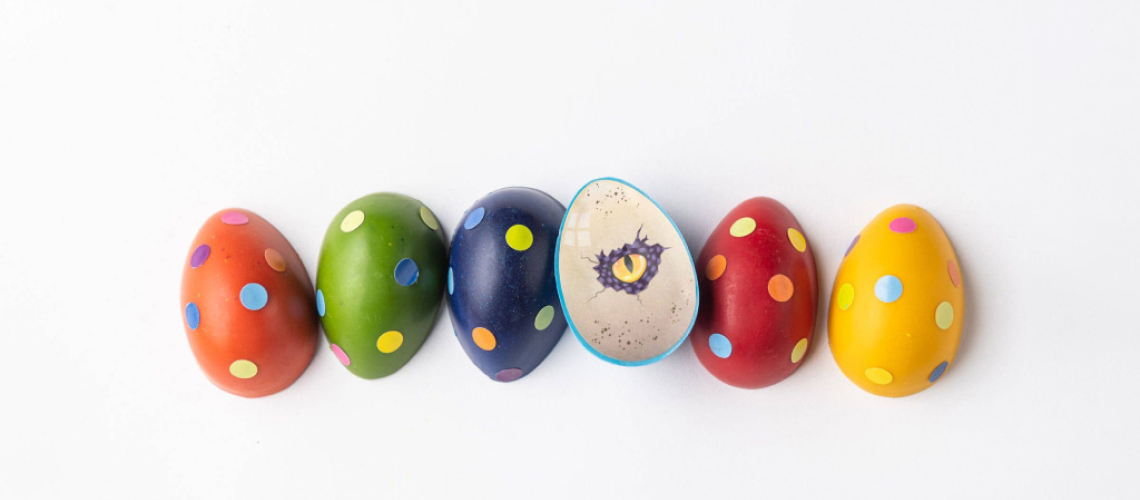 These crayons bring so much fun
For your pint-sized paleolithic artist
Attractive shape
Six pieces of half egg-shaped vividly colored crayons are included in this set. They are meant to inspire creative play as well as stimulate happy coloring.
Totally natural and safe
Unlike standard crayons that are filled with chemicals and toxins, these egg-shaped cuties are created with natural wax and colored with mineral pigments.
Perfectly sized
Rounded edges and super-smooth wax are perfect for little hands. Dimensions: 6" x 4" x 3", suitable for children to hold easily.
Creativity improvement
These kid's crayons are easy to color up on paper, which attracts them to create and explore art. Plus, they come packed in a post-consumer recycled egg carton for extra-easy storage!
Let children enjoy an interesting time
Based in Portland, Maine, all products by Eco-Kids are made in the United States of America. Encouraging children to get creative and stay imaginative, they have no shortage of imagination themselves. Their creative arts and crafting supplies are made using all-natural ingredients, so they're absolutely safe for kids and parent-approved!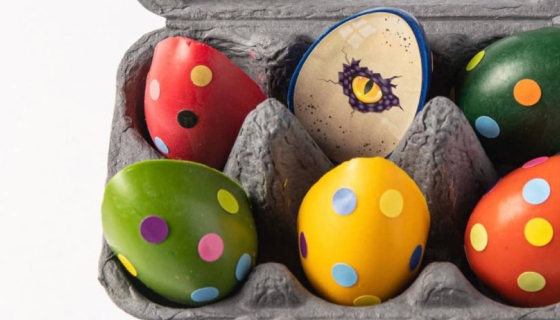 About eco-kids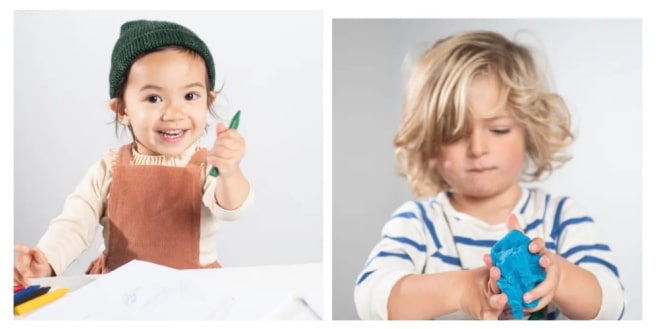 eco-kids started as a family run business that produces all natural art supplies. It began simply, as all good things do, with the molding dough recipe Cammie's mom made for her as a child. After incorporating natural ingredients into the recipe, the dough was transformed into eco-dough, rich in color, soft in texture, with a delicate aroma like no other. In 2008 Cammie and Kip began selling it at farmers markets. From there, Eco-kids evolved. This woman owned business lives by the mantra — creative play the natural way. Products are developed with this belief in mind. From using non-toxic, natural ingredients to the unique packaging, Eco-kids works with environmentally friendly companies from around the United States to bring you fresh ideas in the world of art supplies. The kids test and ensure the art supplies are fun to play with — after all, that's what it's all about.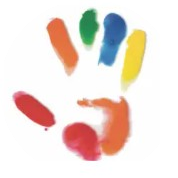 Designed In
Portland, Maine
Reviews
Our reviews are verified for authenticity
Easy to use for kids, parents and grandparents that may have trouble gripping tiny crayons.

Little Hands, Big Accomplishment!

Easy to hold and arrived in good condition, but baby won't use them. I bought these because my baby wanted the normal crayons I was using to try to measure her feet. She is not interested in these for drawing. She does want to bang them together and put them in and out of her bucket. They are more of a toy than a crayon. I took out the other crayons and she was still interested in scribbling with them.

All in all we love these, I plan to buy more as gifts!

I am a teacher who purchased these as a gift for my one year old grandson and he loves them! Colors are fibrant and true. They have been dropped and banged on the table repeatedly and have not broken. They must be solid and well made. Also they are large which is great because it makes them easier to color with. (If these types of crayons are too small, their little fingers get in the way when they try to color due to underdeveloped pencil grip and fine motor skills.) Would definitely gift again.

Pros: love them! So much easier for my LO to Hold. Easy for very young children to make their very first scribbles with. The pigment lays down easily and brightly, even the yellow can be seen clearly. Cons: if you follow parenting styles that promote practical life skills to may run into the problem I did. I had recently taught my LO to how to crack eggs, so instead of coloring with these he banged them on every surface trying to crack them like eggs! Likewise if you gave your LO these before teaching how to crack eggs they may try to color with eggs instead 🤷‍♀️

Love how easy they are to hold, and for my 1 year old, to make marks! She was able to see that she was making marks with her crayons, and soon had no interest in putting them in her mouth within the first few minutes of use. She likes trying to copy when we draw something for her. We put a giant piece of posterboard on the floor and she sits on it and colors with one of us. On one occasion, the posterboard was on the shiny side up, and she "erased" the marks with her cream colored pants. After washing, not even a faint trace of color remained...two thumbs up for us!!
View full details
Featured store in media
Homekartz has been constantly featured on top media sites like Fox, USA Today, Market watch and others
13,452+ Positive Reviews
So many positive reviews and happy customers cannot be wrong!
Free 3 day shipping
We provide free first class USPS and FedEx shipping on all orders.
24 x 7 support
We won't leave you alone! Every one gets 24 x 7 priority support.
90 Day Money Back Gurantee
We offer 90 days risk free trial with 100% satisfaction guarantee.
You help someone today
When you buy from us, we donate 10% of each sale to a child in need in the USA.
Made with Love
"Each product is made with not only the best material but a little bit of happiness and kindness too."
What customers say
*****

My 5 year old grand son loves the products that we bought from homekartz. They provide a high quality product.

*****

My daughter loves the toys that I purchased for her and we keep buying more toys for her from time to time.

*****

My kid loves the clothes that i got for him. Home kartz has really great clothes for different occassion.