.
Regular price
$94.90
Sale price
$35.47
Unit price
per
Sale
Sold out
If you order within
Arrives by
A comfortable storage solution

Keep your baby essentials safe and tucked away.
Need to have your baby essentials always by your side? This convenient baby diaper shoulder bag is the perfect accessory for all your baby needs.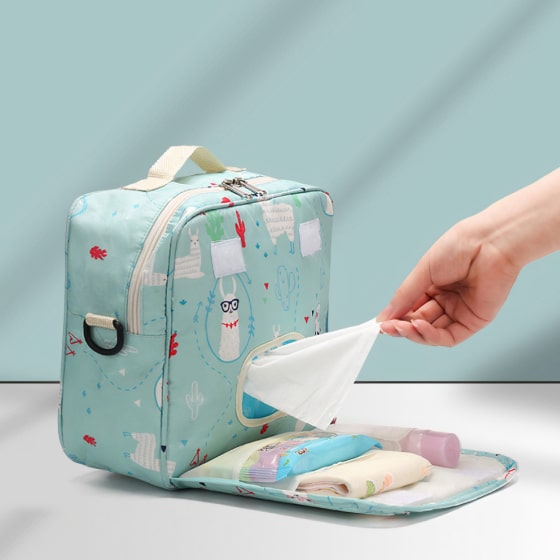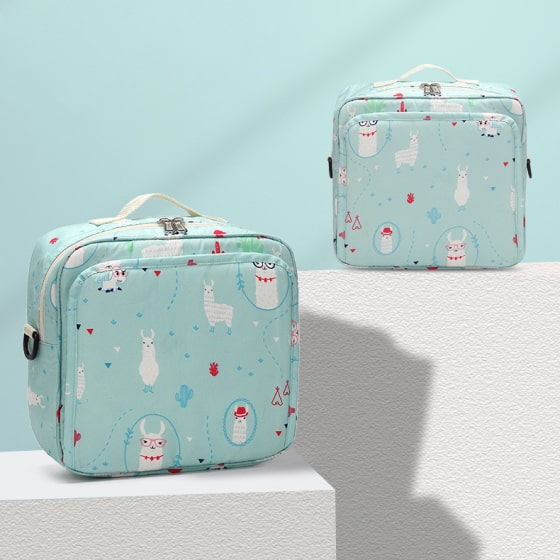 Diaper shoulder bag specifications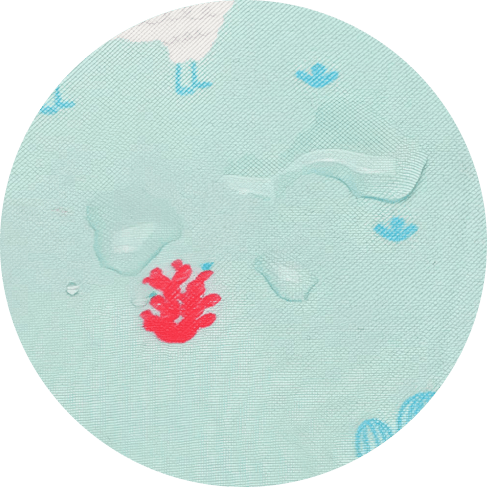 Item details
The shoulder bag comes in a size of 9" x 8.7" x 3.9".
Primary materials: polyester. Style: shoulder pack.
All your
baby
accessories in one place
It is always challenging when you don't have the things you need to change your baby's diapers properly. Ensure all your essentials and accessories, such as diapers,
baby
wipes, creams, pacifiers, and other soothes, are always by your side for all your
baby
's needs. Place everything in one convenient bag and make sure nothing gets in the way of changing your baby's diaper.
Are you a parent on the move, needing a convenient and stylish diaper bag?

Explore the Baby Diaper Shoulder Bag! This versatile bag is designed to meet the needs of busy parents like you.

Here's why you'll love the Baby Diaper Shoulder Bag:


Spacious and Organized: Keep all your baby essentials in one place, neatly organized.
Fashionable and Functional: Enjoy a blend of style and functionality designed for modern parents.
Comfortable to Carry: The shoulder bag design makes it easy to carry, even when your hands are full.
Durable and Reliable: Built to withstand the demands of parenting and on-the-go adventures.
Parent-Approved: Join parents who have found the perfect solution in the Baby Diaper Shoulder Bag.

Upgrade your parenting experience with the Baby Diaper Shoulder Bag. Click now to make it your go-to bag for on-the-go parenting.

Benefits of Baby Diaper Shoulder Bag:


Spacious Storage: Offers ample room for diapers, wipes, bottles, and more, keeping you well-prepared.
Organized Compartments: Multiple pockets and compartments ensure that everything has its place.
Stylish Design: Combines fashion with functionality to look great while caring for your baby.
Hands-Free Convenience: The shoulder bag design allows you to carry it comfortably, even with a baby.

FAQ (Frequently Asked Questions):

Q1: What is the Baby Diaper Shoulder Bag?
A1: The Baby Diaper Shoulder Bag is a stylish and spacious bag designed for parents to carry baby essentials on the go.
Q2: Is this bag suitable for both moms and dads?
A2: Yes, the bag's design is typically gender-neutral, making it suitable for both moms and dads.
Q3: What does the bag's spacious storage include?
A3: The bag typically includes compartments for diapers, wipes, bottles, baby clothing, and personal items.
Q4: Is the Baby Diaper Shoulder Bag easy to clean?
A4: Yes, it's designed for easy cleaning and maintenance, helping you keep it fresh and tidy.
Q5: Can it be worn as a crossbody bag?
A5: Some models of the Baby Diaper Shoulder Bag offer crossbody wear options for added versatility.
Q6: How can I purchase the Baby Diaper Shoulder Bag?
A6: You can buy the Baby Diaper Shoulder Bag online through our website. Click on the product, add it to your cart, and follow the checkout process to make it yours.
Reviews
Our reviews are verified for authenticity
Seems great I bought it for the changing pad idea but it's not as big as I expected.

Love this lovely looking diaper bag. Love the way you can wear it. Grab the handles when pulling it out of the car, use the shoulder strap for a quick trip or sling it for big adventures. Love how individual pockets and its size. Love this, especially for the price!

I was skeptical before ordering a bag online, however I am pleased to say that it fits my pump parts, wallet, makeup bag & my bottle brush. Love this bag! I always recommend this bag to new nursing moms when they head back to work. Very roomy! Perfect amount of pockets on the inside and out!

Bought three different diaper bags, this is the one I kept. First, there are three ways to hold it, which is awesome. All pockets are on the inside, great space inside as well. When you are holding a baby to take them into a restroom to change them, you need that bag to do everything and ready to go. Highly recommended!

I bought this as my previous bag wasn't handling an infant and a potty training toddler. I was prepared to spend much more on a quality bag but came across this, at a fraction of that price. So far it's great! Double zippers where needed. Pockets are functional. I can fit the necessities, plus a sturdy baby carrier. Then when that is in use it holds all of our winter coats. Backpack straps are wide and comfortable and I can easily wear it over the baby carrier.

The best, lightest diaper bag I have seen. I ordered this one three times. It's so spacious, functional and the best price. Absolutely my favorite. I bought a similar diaper bag from another supplier and they were so heavy and so much smaller than this. I can't believe that for such a great price you can get a nice diaper bag with the same look and function. I just hope the quality is good.

I purchased this as a baby shower gift and my friend uses it all the time. She told me received more than one diaper bag as gifts but this is the one she uses the most often. The bag is thick and durable, the straps are strong and sturdy and its very easy to clean. The pocket for tissues and other things is very useful. We have been out several times where the bag gave her what wasn't available in the restroom. The bag is a nice size but isn't so big that you'll get lost in it. The sides of the bag also insulate bottles really well. Very great purchase!

Just received this diaper bag, I'm very excited to use it. I have not had the chance to use it yet due to still being pregnant. 38 weeks currently and I plan on using this as the hospital bag when we head to the hospital. So far it's great! Plenty of room. Nice and spacious. It'll be perfect for when my son is born :) Also a great diaper bag for dad because it's functional enough. Will update on it's true functionality once it's been used on an outing!
View full details
Enjoy Free Shipping on Every Order
Experience the ultimate convenience with our free 3-day shipping service available to all customers throughout the United States.
24 x 7 Customer Support at Your Service
We offer customer support through live chat, email, or phone, making it easy for customers to get assistance with their inquiries.
Crafted with American Pride: All Our Products Are Made in the USA
Experience the assurance of exceptional quality and support local industries with our wide selection of products, all proudly made in the USA.
Peace of Mind: Our 14-Day Return Policy Has You Covered
We want you to love your purchases, which is why we offer a hassle-free 14-day return policy. If you're not completely satisfied with your order, simply return it within 14 days for a full refund or exchange.
Explore Our Diverse Range of Products
Our store offers a vast selection of products, giving customers the convenience of finding everything they need in one place.
Our Customers Award Us 5 Stars
We are thrilled to share that our products has received widespread acclaim from our valued customers, with an abundance of 5-star customer reviews pouring in.
Your Choice, Your Security: Explore Our Multiple Payment Options
We offer secure payment options, giving customers peace of mind when making transactions.
Track Your Orders at Every Step
Customers can track their orders in real-time and receive updates on their delivery status.