.
Regular price
$129.70
Sale price
$45.91
Unit price
per
Sale
Sold out
If you order within
Arrives by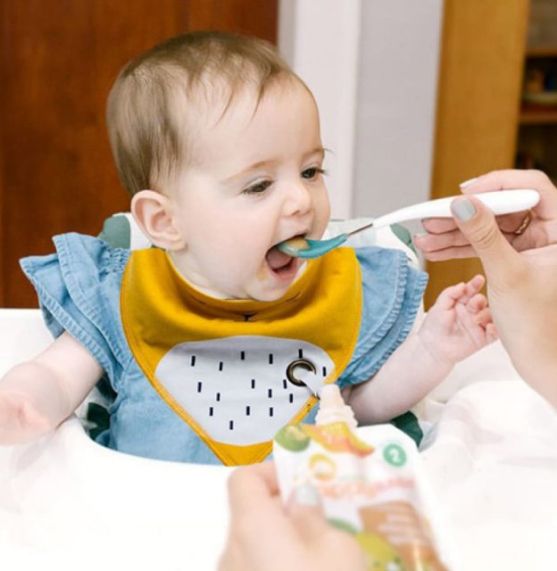 Calling all parents seeking a practical, stylish, and must-have solution for mealtimes and pacifier management!

Discover our Cotton Baby Bibs with Pacifier Holder Set (3pcs) - the perfect combination of functionality and comfort for your little one.

Here's why you'll love this set:

Clever Design: Our bibs feature a built-in holder, ensuring your baby's pacifier is always within reach, keeping it clean and reducing the fuss during mealtime.

Superior Quality: Crafted from soft and breathable cotton, these bibs are gentle on your baby's skin and can easily handle spills and messes.

Stylish Variety: With three adorable designs in each set, your baby can look cute and stay mess-free during every meal.

Time-Saver: Say goodbye to hunting for lost pacifiers - the holder on these bibs keeps pacifiers close and clean.

Take advantage of this parenting game-changer. Click now to order the Cotton Baby Bibs with Pacifier Holder Set (3pcs) and make mealtimes a breeze for you and your baby.
Style meets comfort + adjustability.
Crafted from absorbent cotton on the front with 100% polyester fleece on the back, our Cotton Baby Bibs with Pacifier Holder offer a bandana-like bib that's stylish and extra soft for pleasant wear and use.
Materials of love
The front of our bib is made from 100% organic, long-staple cotton for ultra-plushness and zero skin irritation. The back (interior) features smooth, polyester fleece that is scratch-free.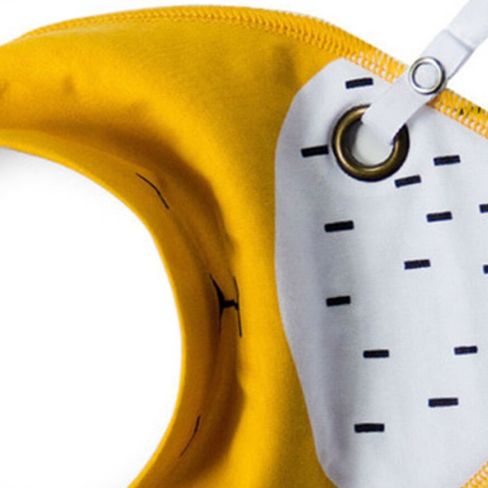 Fine craftsmanship + build
Visible stitching detail and exquisite, wrinkle-proof cotton reflect our commitment to quality. All bibs are also washable.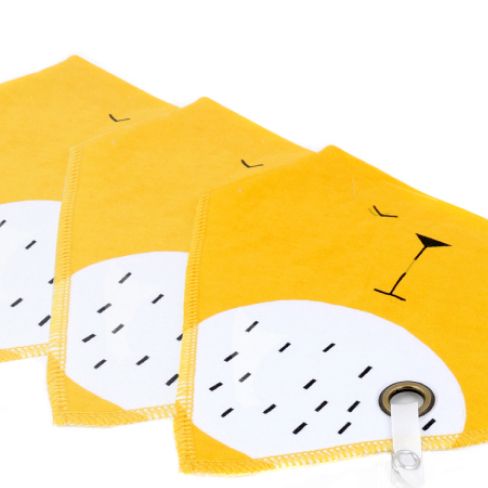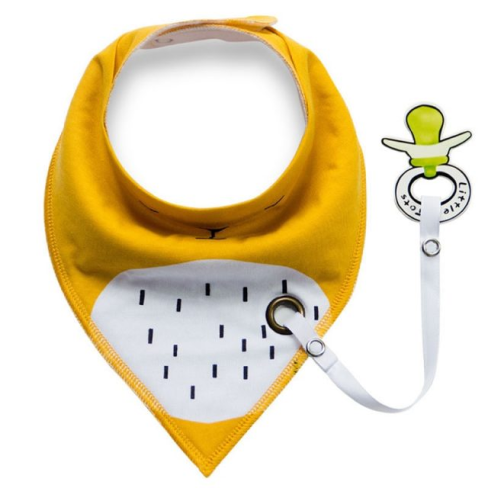 A place for the handy pacifier
Each bib has a strap to hold your baby's pacifier, so it's always within reach.
User-friendly design that is adjustable
Customize our bid in length and width as your baby grows. The flexibility of our dual-snap button design makes our bids convenient and practical, as you can adjust to your child's changing size.


Practical Set: Includes three cotton baby bibs with a clever pacifier holder, making mealtimes and outings more convenient.
Soft and Gentle: Crafted from soft, breathable cotton, these bibs are gentle on your baby's delicate skin, reducing irritation.
Adjustable Fit: Designed with adjustable snaps to accommodate your baby's growth, ensuring a comfortable and secure fit.
Pacifier Management: The built-in pacifier holder keeps your baby's pacifier within reach, reducing the stress of misplaced pacifiers.
Stylish Variety: Each set includes three adorable bibs with different designs, allowing your baby to stay cute and mess-free.
Easy to Clean: Machine-washable bibs make cleanup a breeze, so you can easily keep your baby fresh and clean.
Versatile Use: The pacifier holder can also securely accommodate teething toys, making this set a versatile addition to your baby's essentials.
Safe and Non-Toxic: Made from safe and non-toxic materials, ensuring the health and well-being of your precious little one.


FAQ (Frequently Asked Questions):

Q1: Are these bibs suitable for newborns?
A1: Yes, these bibs are designed for babies of all ages, including newborns. The soft cotton material is gentle on delicate skin.

Q2: Can I use these bibs for both pacifiers and teething toys?
A2: Absolutely! The versatile pacifier holder can securely hold both pacifiers and teething toys.

Q3: How do I clean the bibs?
A3: Cleaning is a breeze. Toss them in the washing machine, and they'll be good as new. We recommend using a gentle baby detergent.

Q4: Are these bibs adjustable to fit different sizes?
A4: Yes, these bibs feature adjustable snaps, allowing them to grow with your baby and provide a comfortable fit as they grow.

Q5: What is the pacifier holder made of, and is it safe for my baby?
A5: The pacifier holder is made from the same soft, safe cotton material as the bibs. It's designed to be non-toxic and safe for your baby.

Q6: How many sets of bibs are included in one order?
A6: Each order includes a set of three bibs with built-in pacifier holders, ensuring you have plenty of options for your baby's mealtimes and outings.
Reviews
Our reviews are verified for authenticity
There are so many bandana bib bundles available now, and this one is just meh. I would say it's good value for a gift item, but if you plan to use for your own baby I recommend a different purchase. The bibs are rough and thin compared to others I've purchased. The paint on the pacifier case was scratched. I returned it.

All according to the description. Recommend product and salesman.

Looks good. Well made. Double thick matetial. I recommend it

Soft, cool fabric, a good thing for the nipple, but very warm. In practice, I will not check soon, if I add anything

Different than expected. Not bad, just different. Thick material, wasn't quite expecting. Super cute, not sure how absorbent they will be but excited to find out

Nice quality but for winter

Came well packed. Very nice to the touch fabric! Everything matches the description. They had a nice nipple knitting.

Very fast delivery, the sludge was pleased. Quality sewing, soft thick fabric. Thank you very much seller.

My baby lived in these for a few months when his first teeth were coming in. It's especially helpful to have them when you're out and about, love that it's a paci holder and bib all in one.

The bibs have held up great! The rest of the stuff is just kinda bonus junk. The little bag is VERY small and the pacifier clips both broke pretty quickly.

Purchased as a gift, a very good idea

I rarely give reviews, but this one won me over. I'm a first time mum and I have had a beautiful experience with these bibs. This is the second product I have bought from this seller. I really love that their products are good quality and comes really well packaged. I'm hooked.

I ordered this for my niece who is due any day now. The bandana style bibs are so soft and cute. The pacifier clips are adorable. My only complaint is the pacifier case. It was dirty on the inside and I had to clean it out. The box everything came in was taped close on one side and not on the other. I think I was given a returned item. Would buy again.

all as in the description

The order is satisfied. The material is soft without smell.

The sludge is very good, the fabric is soft and nice! Recommend!!!

Nice to the touch. Not big, after washing nothing happened to them.

I haven't used these yet as they are a gift for my son. They are very soft and seem pretty durable. They seem really easy to use. The bibs have a snap in the back and the bink holds have a thin string to wrap around any kind of bink. The bink case seems like it will be really easy to clean since it is a hard plastic on the inside. I am thinking about buying these as a gift for a friend of mine just waiting to see if she is having a boy or girl.

FANTASTIC products!!! Such great quality.

Super. All comply with the description. I am very satisfied with the purchase.

awesome bibs. my kid loves it. thanks!

Pleasant to the touch, I liked it))

Very nice, soft and thick material.

The pacifier holder snaps on the bib and stays flat and stylish. You will not regret buying this bib because it is very very convenient.

Love love love! Worth every penny, super absorbent saves me so much washing. My little man has a super chubby neck I struggled to find bibs that looked good and did the job they were meant to. Any bandana style ones I've tried before curled up as they were too small. These are super absorbent, and the variety of patterns matches all my little boys outfits. If I had a little girl I'd put these on her too they're just lovely, and so cute!

Cute! These are really nice I wash them in the washer and then dry them in the dryer and they have held up I wash them after every use. We go through one or two a day. They absorb really well and wash very nicely.

Ifor you have a teething baby you need to bulk buy these. Best bibs I've ever used and wouldn't buy any different now. My sonson bib can get soaking but be dry at the other side....worth every penny

Have had this bibs for over a month now and they still remain as soft and vibrant as when I first ordered them which is a challenge with a refluxy baby! Would definitely recommend these as the designs are so cute and they wash really well too.

I fell in love with the bibs from the moment I opened the package. I used them to protect my sons tracheostomy from sand while we were at the beach. They are so soft and super cute. They would perfect! Special needs mom win 💜

I LOVE these bibs! My youngest baby drools SO much. He is super sensitive to drool rashes as well, and other bibs just weren't cutting it. I read a lot of reviews and finally settled on these. He still goes through 2-3 a day, but they rarely soak through the backing material.

I ordered these for my grandson when he was 2 months old. A friend had recommended them highly. My grandson does a lot of spitting up. These work great at saving his onesies. They're soft and thick and consequently, very absorbent!

My son had terrible acid reflux and had to wear bibs all the time. The main issue we had was that he spit up so much he would soak his bibs really fast and his clothes and chest would be wet all the time. I got these hoping they would fit around his neck better (not droop down) and be thick enough to keep him drier. They definitely did what I was looking for. Super happy I bought them.

These products are not only adorable but are of great quality! The bibs are made out of great material and fit perfectly! Very soft and durable. The pacifier clips are great! The metal clasp is very strong and doesn't slip off easily like some do (very important when you have twin boys constantly trying to steal each other's binkies! haha!) will order from again! Thanks!
View full details
Enjoy Free Shipping on Every Order
Experience the ultimate convenience with our free 3-day shipping service available to all customers throughout the United States.
24 x 7 Customer Support at Your Service
We offer customer support through live chat, email, or phone, making it easy for customers to get assistance with their inquiries.
Crafted with American Pride: All Our Products Are Made in the USA
Experience the assurance of exceptional quality and support local industries with our wide selection of products, all proudly made in the USA.
Peace of Mind: Our 14-Day Return Policy Has You Covered
We want you to love your purchases, which is why we offer a hassle-free 14-day return policy. If you're not completely satisfied with your order, simply return it within 14 days for a full refund or exchange.
Explore Our Diverse Range of Products
Our store offers a vast selection of products, giving customers the convenience of finding everything they need in one place.
Our Customers Award Us 5 Stars
We are thrilled to share that our products has received widespread acclaim from our valued customers, with an abundance of 5-star customer reviews pouring in.
Your Choice, Your Security: Explore Our Multiple Payment Options
We offer secure payment options, giving customers peace of mind when making transactions.
Track Your Orders at Every Step
Customers can track their orders in real-time and receive updates on their delivery status.