If you order within
Arrives by
Regular price
$79.99 USD
Sale price
$32.99 USD
Unit price
per
Sale
Sold out
If you order within
Arrives by
Add some light to your table
A comfortable solution for your candles
Need a comfortable solution to place your candles on? Try this beautiful looking durable taper holder - a wonderful piece that looks especially great when used in multiples.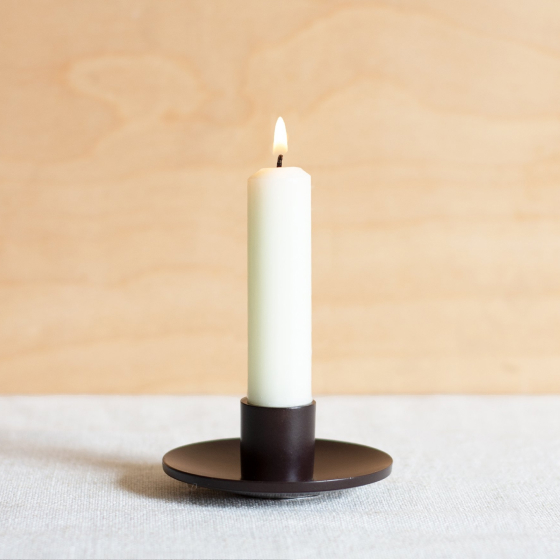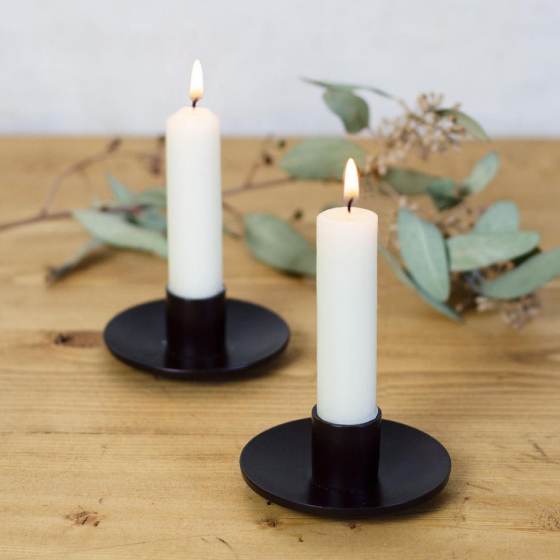 Product details and specifications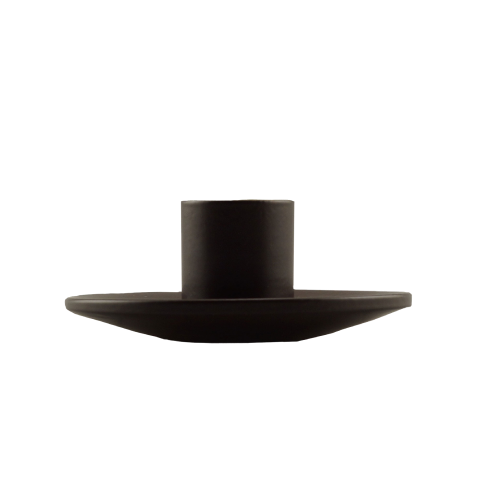 The size of the holder
The mini taper holder comes at a size of 3in x 3in x 1in and weighs 0.15lb.
Product details
Made of casted metal with a fantastic dark bronze finish.
Helps create a remarkable atmosphere
If you want to create a romantic evening or simply enjoy the unique atmosphere of a dark room with lit candles, then you need special taper holders. It has a classic taper holder design, with a circular metal plate and an opening for the taper. Get several taper holders and light up the room creating a unique atmosphere for you to enjoy.
really nice but now what I expected

It looks great and works well, but it is on the light side and isn't actually bronze. Not something I'd use where kids could bump the table, but otherwise great.

Perfect for smaller candles

Perfect for altar candles!

Nice little candle holder, fits my charm candles perfectly.

Perfect for the wedding basket of candles

Beautiful candle holders. great color

Great for tapered candles when you don't want them too tall. Catches wax well.

perfect fit for my candle........

works well - holds the candle with the candle sticky stuff. Allows candles to burn all the way down.

These are just what I've been needing. Thinking about ordering a few more for my coven sister for their small candles

I have color drip candles so I wanted a simple candle holder for the taper candles that would be a nice accent with the colors, this was perfect!

I like how well made this Taper Holder is and how it holds the candle. It is very heavy and priced very reasonably.

Not sure how to write a positive review about something kind of basic. ;) Holds the candle securely, looks nice. Serves its purpose

Just what I was looking for. Can't wait to set up the table and get the new candles in them. Quick delivery and just as described. Thank you.

These holders are the PERFECT size for IKEA tapers. They are well made, sturdy, easy to clean, and work well with both a cottage and mid-century modern decor. I started with 6 and have ordered another dozen to have on hand for candlelit dinners.
View full details
Featured store
Our products are featured in top news publications including Fox, Newyork times & USA Today
Trusted by 1000+ customers
We are thankful to each customer for showing trust in our products.
24 x 7 support
We won't leave you alone! Every one gets 24 x 7 priority support.
2 to 4 day shipping
All products are shipped in 2 to 4 business days from USA Warehouse.
Happy Customers
So many positive reviews and happy customers cannot be wrong!
100% Satisfaction
We offer 90 days risk free trial with 100% satisfaction guarantee.
Made in the USA
All our products are made with love in the USA