If you order within
Arrives by
Regular price
$89.00 USD
Sale price
$33.99 USD
Unit price
per
Sale
Sold out
If you order within
Arrives by
Get on top of your performance
With this nifty training ball
Boxing is not only about strength and power, but also about reaction and reflexes. If you are a bit slow, no matter how tough and strong you are – you're a goner. Thankfully, you can train your reaction just like you do your muscles.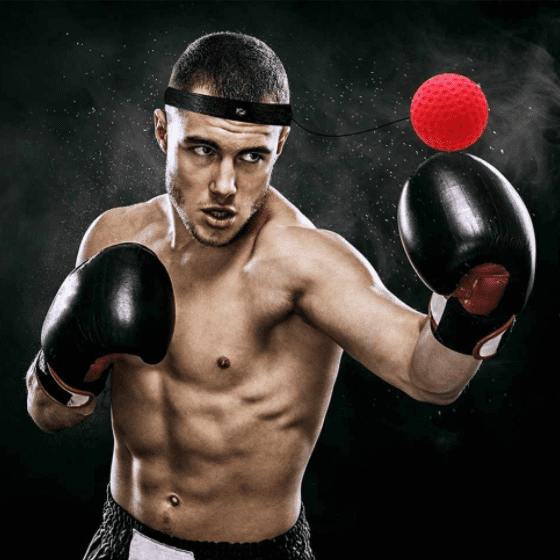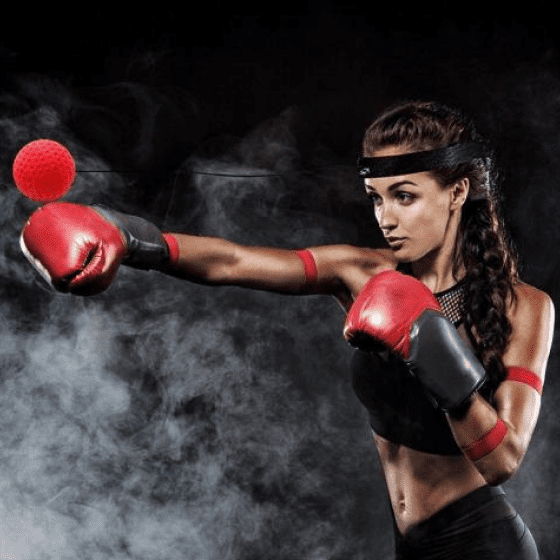 Tiger-like reaction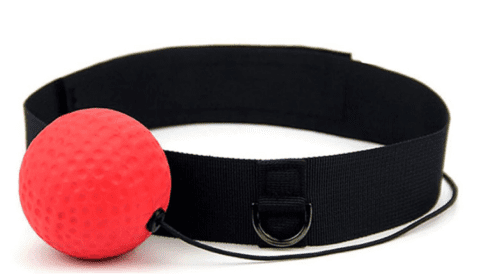 All-at-once training
This ball is amazing for coordination, reaction speed, training of the eyes for moving objects, perception of distance, loosening muscles after workouts, and maintaining the nervous system.
Universal size
This device will fit you, trust us. The headband diameter is 35.43 inches, and the length of the rubber band is 3.93 feet. The ball won't hurt you: it's only 0.7 ounces! The perfect thing for anyone.
Fantastic equipment for a boxer
Or for anyone, actually! It's good to have a good reaction, regardless of who you are. This piece of equipment will help you with that! Train yourself anywhere without being scared of bruises and damages. Even if the ball hits you, you won't notice it because it's made for it. Be confident and secure!
It's pretty cool. It definitely help with you punching and accuracy.

Fun to use. I have been slowly improving but only use it a couple of times a week. My kids are too little to use it themselves but they like to punch the ball while it's attached to me.

I love the challenges this product provides for eye-hand coordination, speed and timing. Lots of fun too.

The product was just as described. It's entertaining and fun for all ages. My 4 year old son and 72 year old dad have used it. It's challenging yet very straightforward. You work your way up to more intense workouts. Very cool gadget

The product is a bit difficult to use at first, so is any reflex ball! But once you get used to it, it's very useful to speed up your game. I have been using this for a week now and got better at controlling the ball. The string is solid, it's great that they included an extra string for just in case! The product is great for the price. It's highly recommended.

Bought this on the suggestion from a friend who has something similar. I wanted to increase my hand eye coordination for my boxing crossfit workouts and ping pong ! At first it was really humbling but with some practice I got better. The product is super simple to use and pack-able for out of town trips. It does what it is supposed to do -- works on hand eye coordination. I also enjoyed watching my kids give it a try. They laughed at first and then started counting the " hits ". I also highly suggest heading over to youtube to find workouts or drills to step up your game and keep it interesting. Overall, it's a great product for what it does and the cost
View full details
24 x 7 support
We won't leave you alone! Every one gets 24 x 7 priority support.
Free 3 day shipping
All products are shipped in 3 business days from USA Warehouse.
10,000+ Positive Reviews
So many positive reviews and happy customers cannot be wrong!
60 Day Money Back Gurantee
We offer 90 days risk free trial with 100% satisfaction guarantee.
You help someone today
When you buy from us, we donate 10% of each sale to a child in need in the USA.
Made in the USA
All our products are made with love in the USA
Safe & Secure Checkout
Checkout safely using your most preferred payment
Featured store in media
Homekartz has been constantly featured on top media sites like Fox, USA Today, Market watch and others