If you order within
Arrives by
Regular price
$79.99 USD
Sale price
$40.99 USD
Unit price
per
Sale
Sold out
If you order within
Arrives by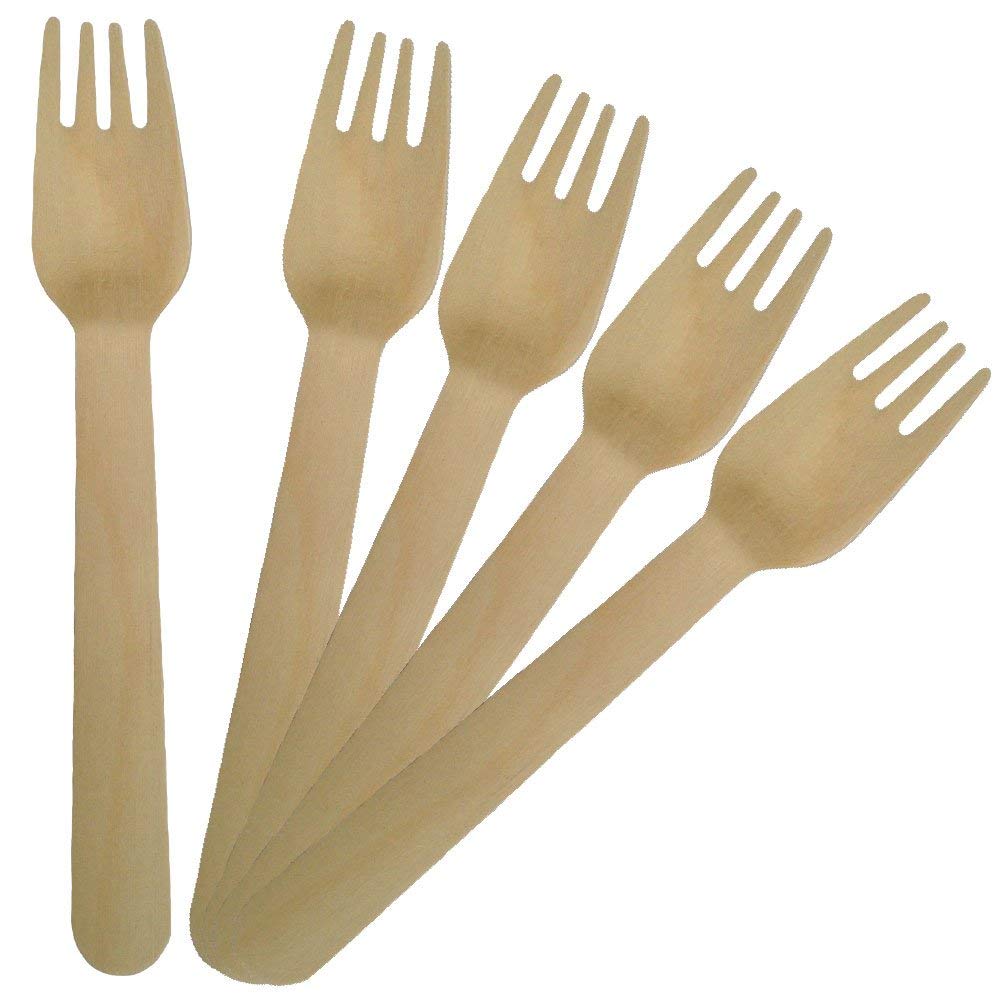 Birchwood Disposable Forks
Birchwood Disposable Forks are the perfect alternative to paper and cutlery. They are fully compostable and made from eco-friendly and sustainable birchwood. They are great for a birthday party, picnic, office break room, camping trip, or bulk foodservice use. The flat handles make them ideal for stamping, painting or decorating with washi tape.
Why use Birchwood Disposable Cutlery?
A better alternative to plastic tableware
Eco-friendly & sustainable
Birchwood Forks are degradable, compostable, pollution-free and recyclable. Compared with corn starch tableware, wooden cutlery has no chemical ingredients added in the process of production and processing.
Heavy weight construction
Made from strong, stylish birch wood, these utensils are smooth, sturdy, and durable. They can even be washed and reused for even more eco-friendly gatherings!
The perfect size
Every utensil measures 6 inches, making these pieces the right size for eaters of all ages with an array of food; forget the plastic and create a rustic place setting instead.
Perfect for parties
Make sure your guests have plenty of dinnerware at your next gathering without the cleanup or washing; the forks are fully biodegradable, which means you don't have to worry about waste. They're the perfect choice for a party without pollution!
Can the forks be reused?
Our birchwood forks are designed for one-time use, however, they may be reused multiple times if they are taken care of. Simply wash them gently with soapy brush and water. Maintain 7 to 8" clearance from the heating source. Dry flat upside down. Do not immerse in water. We also recommend to store them in a dry location and keep the package sealed until ready for use.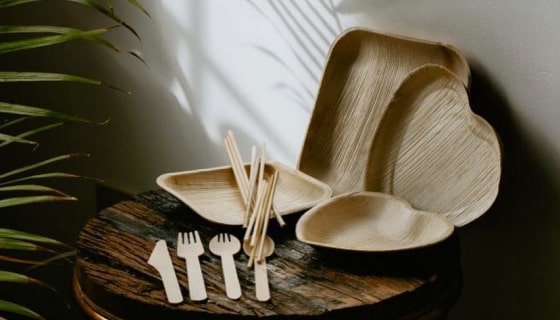 Great value for money and eco friendly

Good value. Not much to say about it. Does the job perfectly.

Environmentally friendly and do what they were designed for

Great forks, fairly robust and functional and happy knowing there's no plastic going into the landfill.

Great product, sturdy and very usable for a one use eco friendly use. Far better than plastic and can be composted.

Split the pack so I have some at work and some in my car. Good quality and very sturdy. Ideal if eating on the go.

This were the best forks for a party. Easy to use and handle. Best bit was to help with climate change and using no plastic. 👍

These are better for the environment and look more stylish too. Handled chilli con carne well. Good value and would buy again.

Great! Got these so that the children aren't taking plastic forks in their lunchboxes. These being wooden are biodegradable, which is important to me in the current climate.

We bought these for my wedding and again for camping. Fantastic value for money and sturdiness. A much better alternative to plastic and add to a rustic look!

On country walks with our dogs, we use the ''stick & flick'' method of ensuring that other walkers can enjoy the footpaths in sanitary fashion. I have no doubt that more conventional picnic use of these forks would prove just as satisfactory.

Prongs only half as long as i thought. Like a child's fork. Reasonable quality. Not bad, but great for recycled wooden forks.

Looked good at a party, better than plastic
View full details
Featured store
Our products are featured in top news publications including Fox, Newyork times & USA Today
Trusted by 1000+ customers
We are thankful to each customer for showing trust in our products.
24 x 7 support
We won't leave you alone! Every one gets 24 x 7 priority support.
2 to 4 day shipping
All products are shipped in 2 to 4 business days from USA Warehouse.
Happy Customers
So many positive reviews and happy customers cannot be wrong!
100% Satisfaction
We offer 90 days risk free trial with 100% satisfaction guarantee.
Made in the USA
All our products are made with love in the USA