If you order within
Arrives by
Regular price
$111.00 USD
Sale price
$38.99 USD
Unit price
per
Sale
Sold out
If you order within
Arrives by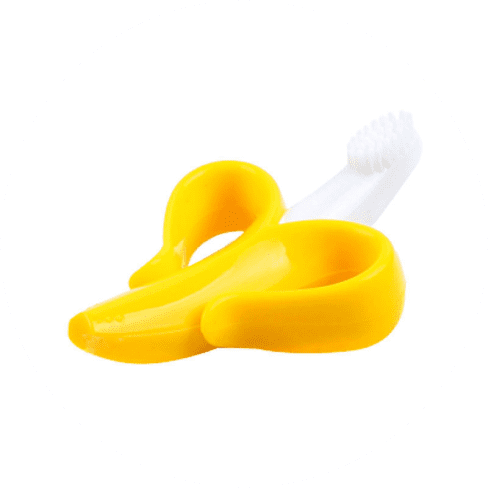 Soothe your baby
Teething is not fun, but you can ease it. This banana is what can help! Almost every person knows how annoying teething is, even though it happens at a young age. The mouth itches, aches, ugh! If your baby is teething, this banana can be their salvation from pain and discomfort.
No more tears!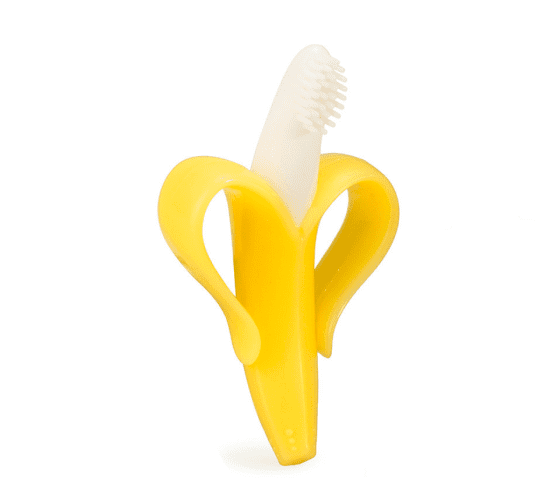 It's 100% safe
Don't worry about your baby's safety! This banana is made from FDA-approved food-grade silicone. It's free from BPA or any other toxic plastics.
Finally, a relief
This little banana is chewable, and it has little bristles that gently scratch the irritated gum, providing your baby with the relief they need.
A must-have for a parent
Every parent needs to have this banana at their home. The baby will start teething someday, and you should be prepared for it.

Don't wait until your baby cries and puts whatever is accessible into their mouth to relieve the discomfort.

You can easily put this teether in any cupboard or compartment because it's so petite: 3.93x2.36x0.78 inches.

Have a clean and safe solution at hand, and leave your child and you without sleepless nights and unnecessary stress.
Reviews
Our reviews are verified for authenticity
My son loves this he takes it everywhere its soft and a great thing for little one cutting teeth

Little one loves this on his gums!

My little one's favorite toy

All of the features of this baby toy are perfectly designed for use and comfort for the baby. It is my favorite gift for every newborn.

Nice teething for my baby. My baby can hold it easily with the hand and chew it. It is easy to clean and sterilize . It can be stick to the surfaces like table so you don't need to place it anywhere else.

Perfect for a 6 month old

This teething toy is by far one of the best investment for our daughter. She's used it since She was 4 months old and is still one of her favorite and most useful toy. Highly recommend it.

I don't think I've met a baby who wouldn't love this. It's perfect for whole hand grip, flexible, easy to clean, and cute to watch a teething baby naw on. Def recommend!

My son loves this! He's starting to teeth was fussing a lot! I got him a raspberry teether but it was a little too bulky and couldn't reach the back of his gums. This is perfect! It has little handles and he rubs the bristles on his gums! Great purchase!

Granddaughter loves this. My niece had one few years back and absolutely loved it so naturally when granddaughter came about I had already planned on the purchase and she loves it just as much as my niece did.. ty muchhh.. u have saved my fingers . Lol
View full details
Featured store in media
Homekartz has been constantly featured on top media sites like Fox, USA Today, Market watch and others
13,452+ Positive Reviews
So many positive reviews and happy customers cannot be wrong!
Free 3 day shipping
We provide free first class USPS and FedEx shipping on all orders.
24 x 7 support
We won't leave you alone! Every one gets 24 x 7 priority support.
90 Day Money Back Gurantee
We offer 90 days risk free trial with 100% satisfaction guarantee.
You help someone today
When you buy from us, we donate 10% of each sale to a child in need in the USA.
Made with Love
"Each product is made with not only the best material but a little bit of happiness and kindness too."
What customers say
*****

My 5 year old grand son loves the products that we bought from homekartz. They provide a high quality product.

*****

My daughter loves the toys that I purchased for her and we keep buying more toys for her from time to time.

*****

My kid loves the clothes that i got for him. Home kartz has really great clothes for different occassion.