.
Regular price
$64.90
Sale price
$26.47
Unit price
per
Sale
Sold out
If you order within
Arrives by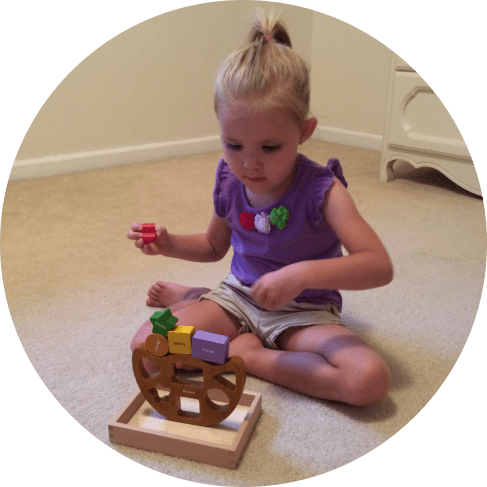 Toddlers will build dexterity & patience
Let babies and toddlers sail away on the seas of fun-filled learning with Balance Boat Shapes and Colors! This chunky wooden puzzle combines educational play - dealing with colors and shapes - with fun balanced gameplay.
Shape sorting, color learning & balance game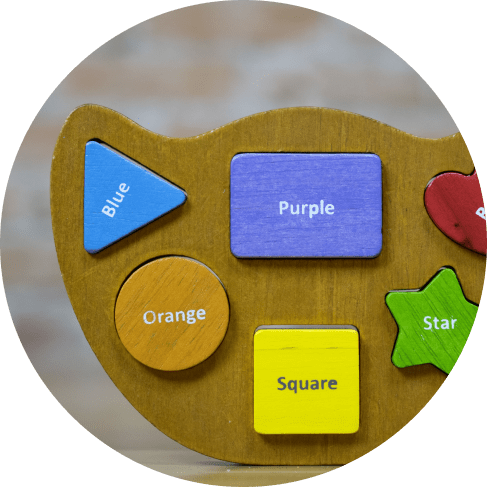 The difference a balancing toy makes
This fantastic balancing
puzzle
game helps little ones learn colors and shapes, develop motor skills, and understand spatial relationships in a fun and educational way.
The toy identifies shapes on one side and colors on the other
It comes with six colorful shapes (circle, square, rectangle, triangle, heart, and star), each labeled with its color and shape name, a sturdy boat, and a 5" wide x 7" long wood tray.
Sustainably made
Made from sustainably sourced rubberwood, this 7-piece
wooden puzzle offers family gameplay and educational fun
. This eco puzzle features colors on one side and the shape name on the other. An excellent shape sorting play combined with a challenging balance game for toddlers and parents. The shape sorter doubles as the balance game boat.
Benefits for Babies:


Early Learning: The Balance Boat Shapes and Colors for Babies is an excellent educational tool that helps infants and toddlers learn about shapes and colors early on.



Fine Motor Skills: The toy encourages the development of fine motor skills as children grasp, balance, and place the pieces onto the boat.



Hand-Eye Coordination: As children arrange the various shapes on the boat, they enhance their hand-eye coordination, an essential skill for their overall development.



Balance and Coordination: The Balance Boat design challenges children to balance the pieces on the boat, promoting balance and coordination skills.



Creativity and Imagination: This toy sparks creativity and imaginative play, allowing children to explore various configurations and stories with the boat and its passengers.



Safe and Non-Toxic: Crafted from child-safe, BPA-free materials, the toy ensures the safety and well-being of your little one.



Durable Construction: Designed to withstand the rigors of toddler play, it's built to last and provide hours of entertainment.



Versatile Learning: Beyond shapes and colors, children can explore concepts like stacking, sorting, and imaginative play with this versatile toy.



Compact and Portable: Its compact size and lightweight design make it an excellent travel companion, keeping your child engaged.



FAQ (Frequently Asked Questions):

Q1: At what age is the Balance Boat Shapes and Colors suitable for babies?
A1: This toy is ideal for babies and toddlers 12 months and older, as it helps develop early learning skills.

Q2: Is it safe for my child?
A2: Yes, the Balance Boat is crafted from child-safe, BPA-free materials, ensuring it's safe for your little one.

Q3: How does this toy help with early learning?
A3: The toy teaches shapes and colors, promoting early cognitive development in a fun and engaging way.

Q4: Can this toy be easily cleaned?
A4: Yes, it's easy to clean. Wipe it with a damp cloth to remove any dirt or stains.

Q5: How do children play with the Balance Boat?
A5: Children can balance and arrange the various shapes on the boat, promoting fine motor skills and imaginative play.

Q6: Does it require batteries or any additional accessories?
A6: No, the Balance Boat is a self-contained toy, and it doesn't require batteries or additional accessories for play.

Q7: What materials are used in making this toy?
A7: It is made from high-quality, child-safe, and non-toxic materials to ensure your child's safety and well-being.

Q8: Can I take this toy with us when traveling?
A8: Yes, it's compact and portable, making it an excellent travel companion to keep your child entertained on the go.

Q9: How does the toy promote creativity and imagination?
A9: Children can create different configurations on the boat, fostering imaginative play and storytelling with the boat's passengers.

Q10: Is it easy for children to balance the shapes on the boat?
A10: Yes, the toy's design challenges children to develop balance and coordination skills as they arrange and stack the pieces on the boat.
Reviews
Our reviews are verified for authenticity
Оutstanding toy for a variety of ages

Smaller than expected. Larger size might be more appealing.

such an amazing product! my 1yr old loves it and put all shapes in the proper section.

Gift for my nieces son. Love the wood made product and the colors. Thank you.

My toddler is a huge fan of this BB.

This is a great little toy that is well made and keeps the attention of a toddler while at the same time teaching shapes and colors. It is a great little puzzle for little fingers and is easily put together ~ it holds the attention because of the cute shapes and colors. This is a well packaged product and would make a great gift for a small child and is filled with many opportunities to learn shapes, colors.I would recommend this cute puzzle if you are looking for a great product that is very well made and fun for a child to play with.

This is a great small puzzle/shape sorter. It would be good to go in an "on the go bag" because of it's size. The shapes would be a choking hazard for smaller kiddos but they are perfect for my 21 month old to manipulate. This is still a little difficult for him which means it's good fine motor practice. We use it to help learn shapes and colors. The pieces have the color printed on one side and the shape of the other. Not sure that will be helpful for the little one since by the time he's reading he'll have outgrown this but it does remind me to say the names which helps him learn. Love that it comes with a storage box. I like that it's stained instead of painted so I don't have to worry about paint chipping. Great little toy!
View full details
Enjoy Free Shipping on Every Order
Experience the ultimate convenience with our free 3-day shipping service available to all customers throughout the United States.
24 x 7 Customer Support at Your Service
We offer customer support through live chat, email, or phone, making it easy for customers to get assistance with their inquiries.
Crafted with American Pride: All Our Products Are Made in the USA
Experience the assurance of exceptional quality and support local industries with our wide selection of products, all proudly made in the USA.
Peace of Mind: Our 14-Day Return Policy Has You Covered
We want you to love your purchases, which is why we offer a hassle-free 14-day return policy. If you're not completely satisfied with your order, simply return it within 14 days for a full refund or exchange.
Explore Our Diverse Range of Products
Our store offers a vast selection of products, giving customers the convenience of finding everything they need in one place.
Our Customers Award Us 5 Stars
We are thrilled to share that our products has received widespread acclaim from our valued customers, with an abundance of 5-star customer reviews pouring in.
Your Choice, Your Security: Explore Our Multiple Payment Options
We offer secure payment options, giving customers peace of mind when making transactions.
Track Your Orders at Every Step
Customers can track their orders in real-time and receive updates on their delivery status.