.
Regular price
$34.90
Sale price
$17.47
Unit price
per
Sale
Sold out
If you order within
Arrives by
Gently groom your baby's growing hair.
Our baby brush and comb set is the perfect grooming set to help take care of and tame the baby's growing hair. Get rid of any tangles smoothly and effortlessly!
How Does this Hair Brush and Comb Make Grooming Time Fun and Fuss-Free?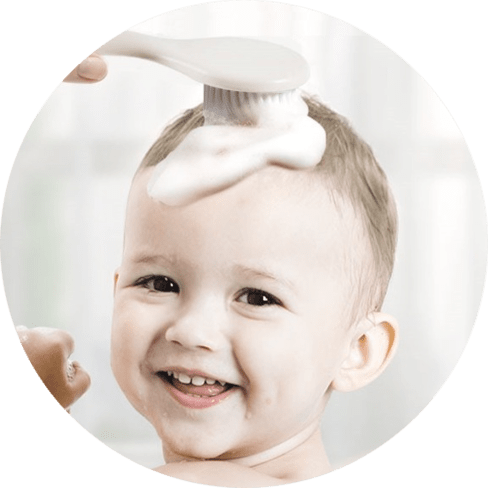 Brush & comb description
Extra soft
baby
brush and comb set
The measurements
This brush & comb set has the following size: the brush comes at 5.5" x 2.4", and the comb comes at 5.7" x 1.8".
Made out of safe materials
The brush and comb set is made out of safe, BPA-free materials. The brush's head is soft nylon to protect the baby's head.
Safe and convenient
The compact size and design make the set stylish for at-home use and even convenient to pack for traveling and trips.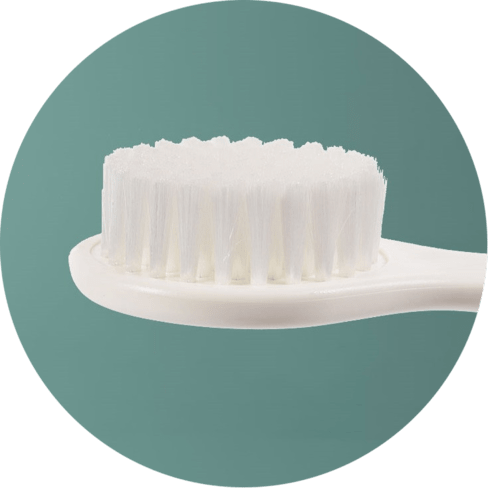 Relieves your child of tangles and stimulates the scalp
It is undeniable that babies are susceptible to everything, and
baby
hair typically requires proper care. That's why you'll want a
baby
brush that does the job delicately to take better care of your little one.

Are you concerned about caring for your baby's delicate hair without causing discomfort or tangles?


The task of caring for your baby's hair can be a daunting one, with the worry of causing discomfort or hair damage. It would be best if you had a solution that's gentle, safe, and effective.
Introducing the Hair Brush and Comb Set for Babies! This thoughtfully designed set is here to address these concerns and provide the best care for your baby's precious locks.

Benefits of this Hair Brush and Comb Set:


Gentle Care: Soft bristles and rounded teeth ensure gentle care for your baby's sensitive scalp.
Detangling Ease: Effectively detangles hair without pulling or causing discomfort.
Safe Materials: Crafted from baby-safe materials to ensure peace of mind.
Compact Design: Ideal size for baby's tiny hands and easy storage.
Versatile Use: Suitable for both wet and dry hair.
Ergonomic Grip: Designed for easy handling, even for parents.
No Scratching: Rounded tips prevent scratching or irritation.
Unisex Appeal: Suitable for both boys and girls.
Hygienic: Easy to clean and maintain for long-term use.
Ideal Gift: This makes for a thoughtful and practical baby shower gift.

FAQ (Frequently Asked Questions):


Q1: What does the Hair Brush and Comb Set for Babies include?
A1: This set typically includes a hairbrush and a comb explicitly designed for gentle baby care.
Q2: When can I start using this set on my baby?
A2: It's usually suitable for newborns and up, making it perfect for infants and toddlers.
Q3: Are the bristles and teeth safe for my baby's scalp and hair?
A3: Yes, they are designed to be soft and rounded to prevent any scratching or discomfort.
Q4: Can I use this set on wet hair?
A4: Yes, the set is suitable for both wet and dry hair, making it versatile for bath time or daily care.
Q5: How do I clean the brush and comb?
A5: Cleaning is typically easy; you can wash them with baby-friendly soap and warm water.
Q6: Is this set compact and travel-friendly?
A6: Yes, the compact design is perfect for on-the-go baby care.
Q7: Can adults use a hairbrush?
A7: While it's designed for babies, some parents find it comfortable to use as well.
Q8: Is the set suitable for both baby boys and baby girls?
A8: Absolutely, the Hair Brush and Comb Set is unisex and perfect for any baby.
Q9: Is it a good gift for baby showers or new parents?
A9: Yes, it makes for a thoughtful and practical gift for baby showers and new parents.
Q10: How can I purchase the Hair Brush and Comb Set for Babies?
A10: You can buy the Hair Brush and Comb Set for Babies online through our website. Click on the product, add it to your cart, and follow the checkout process to make it yours.
View full details
Enjoy Free Shipping on Every Order
Experience the ultimate convenience with our free 3-day shipping service available to all customers throughout the United States.
24 x 7 Customer Support at Your Service
We offer customer support through live chat, email, or phone, making it easy for customers to get assistance with their inquiries.
Crafted with American Pride: All Our Products Are Made in the USA
Experience the assurance of exceptional quality and support local industries with our wide selection of products, all proudly made in the USA.
Peace of Mind: Our 14-Day Return Policy Has You Covered
We want you to love your purchases, which is why we offer a hassle-free 14-day return policy. If you're not completely satisfied with your order, simply return it within 14 days for a full refund or exchange.
Explore Our Diverse Range of Products
Our store offers a vast selection of products, giving customers the convenience of finding everything they need in one place.
Our Customers Award Us 5 Stars
We are thrilled to share that our products has received widespread acclaim from our valued customers, with an abundance of 5-star customer reviews pouring in.
Your Choice, Your Security: Explore Our Multiple Payment Options
We offer secure payment options, giving customers peace of mind when making transactions.
Track Your Orders at Every Step
Customers can track their orders in real-time and receive updates on their delivery status.