If you order within
Arrives by
Regular price
$79.00 USD
Sale price
$49.00 USD
Unit price
per
Sale
Sold out
If you order within
Arrives by
Distinctive baby powder container with a spoon
Are you looking for a safe and easy way to store your baby's food while on the go?

Our baby formula travel container is perfect for traveling! The airtight seal will keep your food fresh and free from moisture. It's also great for storing formulas and other baby foods.

You'll love how easy it is to use! The spoon makes it simple to get the food in and out of the container, and the compact size means it can easily fit into your diaper bag or purse.

Order your very own Home Kartz baby formula travel container today!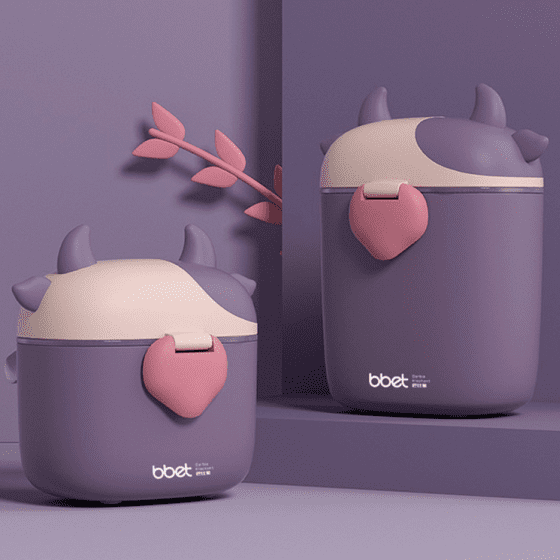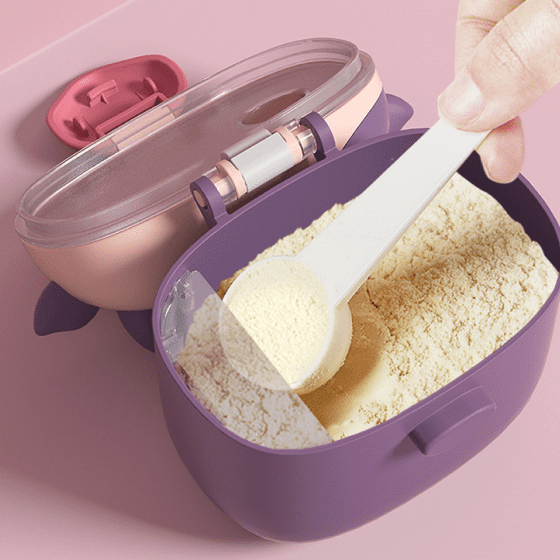 Baby formula container specifications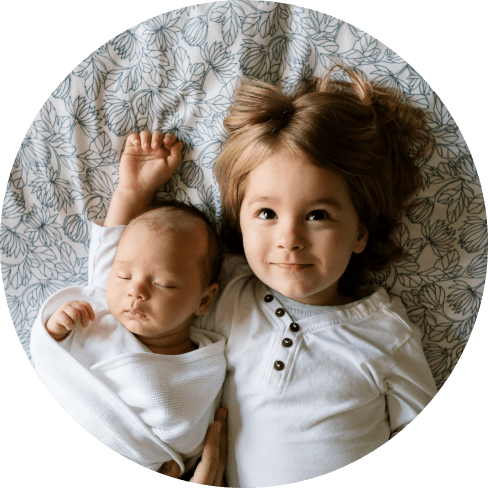 Container features
Includes a built-in leveler to scoop every spoon of milk powder more accurately with the scraper. The embedded siliconу ring inside tightly covers the seal, ensuring the formula or baby food is kept fresh and clean.
Container details
Safe PP material, BPA free, environmentally friendly, and tasteless, suitable for moist-heat sterilization.
Easy to carry in hands and bags.
Size: 5.1" x 4.3".
Capacity: 7.8 fl oz.
It's hard to keep your baby safe and healthy when you're on the go.

You never know when you might have to take care of your little one in an emergency, and that's why it's so important to be prepared.

Home Kartz offers a distinctive baby powder container with a spoon that is perfect for taking with you on the road and for travels. Our excellent sealing capabilities will keep baby formulas safe and moisture free, while our sturdy design prevents accidental spills.
Cute looking baby powder container
Make sure your baby is always ready to be fed by bringing this portable baby formula container with you wherever you go.

Incredibly convenient to carry with you in a purse, bag, or even by its handle. It comes with a spoon to conveniently feed your baby. Completely safe and a perfect gift for families with newborn babies.
View full details
Featured store in media
Homekartz has been constantly featured on top media sites like Fox, USA Today, Market watch and others
13,452+ Positive Reviews
So many positive reviews and happy customers cannot be wrong!
Free 3 day shipping
We provide free first class USPS and FedEx shipping on all orders.
24 x 7 support
We won't leave you alone! Every one gets 24 x 7 priority support.
90 Day Money Back Gurantee
We offer 90 days risk free trial with 100% satisfaction guarantee.
You help someone today
When you buy from us, we donate 10% of each sale to a child in need in the USA.
Made with Love
"Each product is made with not only the best material but a little bit of happiness and kindness too."
What customers say
*****

My 5 year old grand son loves the products that we bought from homekartz. They provide a high quality product.

*****

My daughter loves the toys that I purchased for her and we keep buying more toys for her from time to time.

*****

My kid loves the clothes that i got for him. Home kartz has really great clothes for different occassion.