If you order within
Arrives by
Regular price
$39.00 USD
Sale price
$29.00 USD
Unit price
per
Sale
Sold out
If you order within
Arrives by
8 in 1 Skull Keychain EDC Tool
Mini pocket survival utility
Whether you're an ordinary city dweller or an experienced traveler, it's important to be prepared for anything. This is why the 8-in-1 Skull Keychain Tool is a must-have device for each and every person. It's made of s lightweight 3CR13 stainless steel with a super tough blackened finish.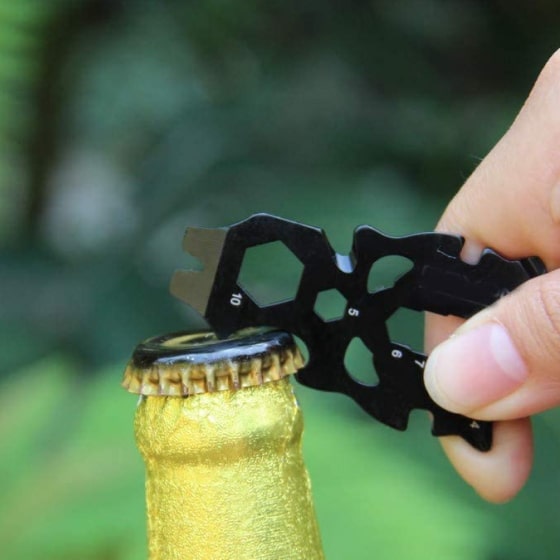 Safe, convenient, reliable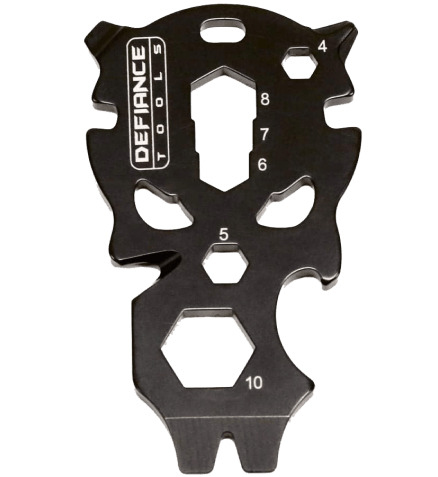 8-in-1 pocket tool
The 8-in-1 tool includes: flat and Phillips screwdrivers, bicycle spoke wrench, hex wrench (spanner) 4mm, 5mm, 6mm, 7mm, 8mm, 9mm, 10mm, bottle opener, paint can opener, rope/twine cutter, tack claw.
Easy to carry and store
It's really convenient to carry and store the Skull Keychain EDC Tool by Defiance Tools: it easily attaches to a keychain ring, so it fits into your pocket or purse in no minute.
Take it with you wherever you go
With it, you can turn a screw, tighten a bicycle spoke or cut a piece of rope or twine. Whether this is for your father, mother, husband, wife, son, daughter, boyfriend or girlfriend, the Skull Design EDC multi tool Defiance Tools makes a thoughtful gift. A great accessory tool to have for fishing, hunting, or camping.
Super handy and cool design. My boyfriend loves it!

Great tool but the lanyard/keyring hole needs to be circular instead of oval shaped and a bit bigger for larger rings

Purchased this as a gift from my grandson, he uses it everyday

I love skulls and this was a must have multi tool for me. Works like a charm. Love it! Give it 5 stars.

Very well made, looks cool and lightweight. Enough gadgets so it is worth carrying around. Bought as a gift for my sons and they loved it. I'm very happy with this purchase.

I bought this tool because I was tired of using my pocket knife to open my beer bottles. I am really surprised how useful the tools are. I started using the multiple tools almost immediately. Also, because it looks like a demon skull I feel like a tough guy.

I bought this just because it looked awesome. Attached it to my keys and just used it as a bottle opener. And then it just started to become more useful for random everyday stuff. Very useful tool! It's a very good purchase indeed for how much I paid for, and the versatility I'm getting out of it.
View full details
Featured store
Our products are featured in top news publications including Fox, Newyork times & USA Today
Trusted by 1000+ customers
We are thankful to each customer for showing trust in our products.
24 x 7 support
We won't leave you alone! Every one gets 24 x 7 priority support.
2 to 4 day shipping
All products are shipped in 2 to 4 business days from USA Warehouse.
Happy Customers
So many positive reviews and happy customers cannot be wrong!
100% Satisfaction
We offer 90 days risk free trial with 100% satisfaction guarantee.
Made in the USA
All our products are made with love in the USA