If you order within
Arrives by
Regular price
$111.00 USD
Sale price
$69.99 USD
Unit price
per
Sale
Sold out
If you order within
Arrives by
A flexible balance ball chair for school, office, or home
This non-roll away weighted balance ball doubles as a flexible chair for school, office and home, enabling a healthier posture, increased focus, and improved performance.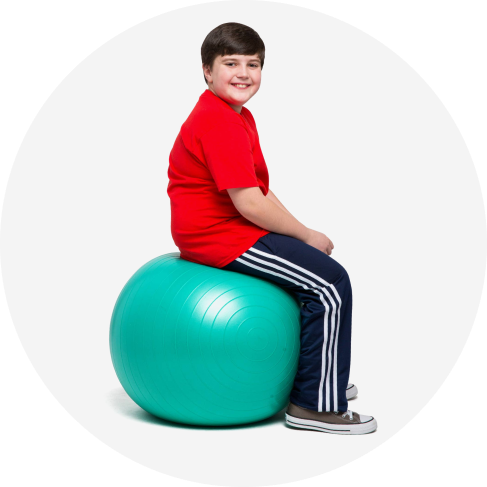 The seating ball specifications
A balance ball for kids and adults
Stays in place
The weighted ball seat reduces fidgeting and increases concentration with an original weighted feature that prevents the ball from rolling, keeping it in place when not in use.
Increases your focus
This alternative seating option for classrooms, offices, and home use helps to keep the mind engaged as the constant ball movement increases blood flow to the brain.
Improves your posture
Using a weighted ball as a flexible chair helps to build core strength and a healthy posture. The ideal ball size for active seating allows for a 90-degree angle at the knees and thighs, so they are parallel to the floor while sitting.
Stress relief
Active seating improves performance by providing an outlet for excess energy and helps to alleviate anxiety, stress, and boredom.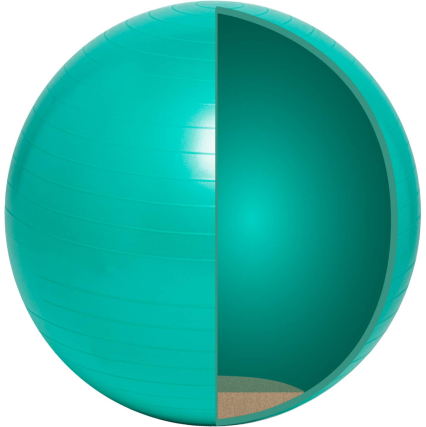 A safe and high-quality ball
The weighted ball seat is lab tested and made with heavy-duty PVC, an anti-burst material. It also includes a foot pump, 2 stoppers, measuring tape, and a stopper remover for user convenience. Latex-free. The 21.6" ball suits people 5'1" to 5'6" tall.
About Bouncyband LLC
The original Bouncyband® was created in 2014 by Scott Ertl, a school counselor in North Carolina to help students have a way to move while seated in class so they wouldn't have to sit uncomfortably at their desks for 5-6 hours a day. He wanted to help them be able to stretch their legs, bounce and give their feet a resting place instead of having them dangle all day from their chair. Today we design unique products that use movements to stimulate the brain and boost mental performance. Our products are developed to capture the proven benefits of the Yerkes-Dodson Law, which states that physical stimulation can improve and help achieve optimum mental performance when one is neither over-stimulated nor under-stimulated. The success of Bouncybands inspired the development of our unique line of products for school, work and home that utilize subtle movements and pent up energy to motivate the mind and fuel concentration. They are fun to use and relieve stress resulting in a more effective work environment. These fidget tools stimulate the brain increasing focus, enhancing creativity and improving memory by engaging more senses in experiences.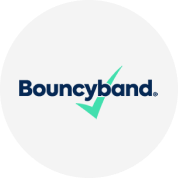 Designed In
Glastonbury, Connecticut
Reviews
Our reviews are verified for authenticity
Working from home and not being able to find the right chair I wanted to invest with caused me to use a crappy chair the first few months of COVID19's stay at home mandate. I am used to a sit and stand work station and previously had an exercise ball on wheels many moons ago. So, I decided to give this one a try. I wasn't disappointed and my back pain subsided. In addition, I can roll over the ball for a back bind to stretch out from time to time.

My kids love using their balls for remote learning. Keeps them engaged since they cannot lean back like in a chair, can bounce if they get fidgety, and is great for their posture.

I love it! Working from home has really done a number on my lower back. But I switched out my office chair to this and the difference is huge! I even bought one for my son to use since he is currently doing virtual school from home. Highly recommended will really help if you have back pains from sitting all day.

Got this for myself and my son during this work from home time. We are both struggling to maintain focus . I am an elementary SpEd teacher and have had many of these ball chairs. However, this chair is my favorite ! The added weight to it keeps it from rolling away or being used by a toy . Will definitely purchase more for my classroom.

I love this ball chair. Its affordable, the weight in the bottom works really well to keep it stable, its comfortable and being able to fidget without sitting awkwardly is really helpful! My ball did develop a small hole but their customer service team is awesome and I'll have a new one coming soon. Seriously one of the best experiences I've had with a customer service representative. Highly recommend!

Bought 3 of these for my sons who are doing virtual school. Working so well! Virtual school is going surprising well and I believe its because of these seats. They all have ADHD and bounce away but can focus on their coursework while they do it. It really helps them concentrate. We got the small for our 6 year old and the bigger one for my 9 and 11 year olds. The 9 year old just fits on the larger one but he really could use the small one. His feel do not hit the ground on the larger one but he likes that. Id say the smaller one is good for up to age 8. The larger would be for 9 or 10 and older for average sized /athletic kids. If in doubt Id probably downsize. ON the larger one I can even sit on it comfortably and I am 5' 10". Excellent product. Highly recommended.

It still rolls a bit. But the weight does keep it from free rolling around the room
View full details
Featured store in media
Homekartz has been constantly featured on top media sites like Fox, USA Today, Market watch and others
13,452+ Positive Reviews
So many positive reviews and happy customers cannot be wrong!
Free 3 day shipping
We provide free first class USPS and FedEx shipping on all orders.
24 x 7 support
We won't leave you alone! Every one gets 24 x 7 priority support.
90 Day Money Back Gurantee
We offer 90 days risk free trial with 100% satisfaction guarantee.
You help someone today
When you buy from us, we donate 10% of each sale to a child in need in the USA.
Made with Love
"Each product is made with not only the best material but a little bit of happiness and kindness too."
What customers say
*****

My 5 year old grand son loves the products that we bought from homekartz. They provide a high quality product.

*****

My daughter loves the toys that I purchased for her and we keep buying more toys for her from time to time.

*****

My kid loves the clothes that i got for him. Home kartz has really great clothes for different occassion.